Meet Noman Khan, CSU international graduate
Thursday 14 Dec 2017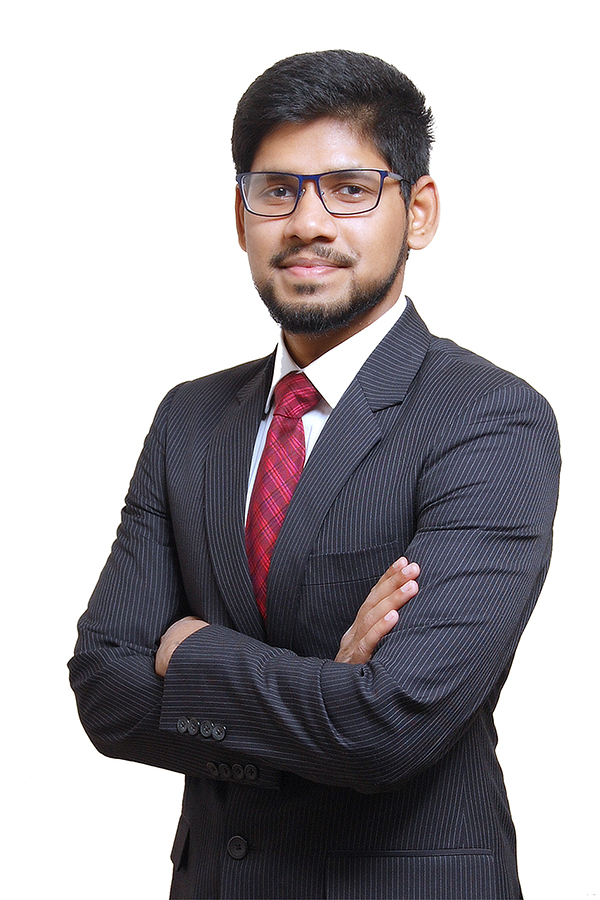 After researching many Australian universities it was clear for one recent Charles Sturt University (CSU) graduate that this University was a clear fit for him.
Mr Noman Khan researched computer science programs offered in Australia, and after balancing up degrees, and talking to friends and family, he settled on CSU. He then packed his bags bound for Melbourne, Australia, to commence his Bachelor of Information Technology (specialising in software design) in the CSU School of Computing and Mathematics.
With family support Mr Khan covered his tuition fees, however, he worked part-time to fund his monthly living expenses. He said he had to use his time management skills in order to balance his studies with work, but his hard work resulted in being on the Dean's list for five semesters in a row.
Talking about his experience Mr Khan said the supportive environment of studying with other international students in small classes with lecturers and tutors helped him excel and overcome his homesickness.
"Programs and activities such as Peer Assisted Study Sessions (PASS) and Successful Transition Enhanced by Peers (STEP) boosted my confidence a lot. I really liked how staff, study support coordinators, and STEP and PASS were continuously working to improve the university experience for all the international students allowing them to excel in their studies," Mr Khan said.
Having completed his studies, Mr Khan said he and his family were proud of his achievements.
"It feels incredible to know that all the hard work I put into my courses has paid off," he said. "I am proud of my accomplishments at Charles Sturt University.
"I am graduating with a 6.67 GPA. I was also a STEP Leader for one and a half years helping other students progress in their studies.
"Lastly, it feels nice to finally have completed the program that will allow me to advance in my career," Mr Khan said.
Looking to his future, Mr Khan will be moving to the United States where he will pursue a career in software design and development.
"I plan to continue my education to attain a master's degree, and possibly a PhD. I plan to become an Android Developer, and I would love to work for Google," Mr Khan said.
Mr Noman Khan will graduate on Tuesday 19 December in Melbourne, is an international student from Karachi, Pakistan.
ends
Media contact: Chris Gillies, 0447 757 066
Media Note:
Contact CSU Media to arrange interviews with Mr Noman Khan.