Bosses impressed with CSU graduates...
Wednesday 10 Jan 2018
Recent data released by the Federal Department of Education and Training suggests that graduates from smaller universities are impressing employers, which is good news for Charles Sturt University (CSU).
While Charles Sturt University is Australia's largest regional university it is not part of the 'group of eight' universities, which includes the capital city institutions like the Australian National University, the University of Sydney and University of Melbourne it has fared better than its counterparts in the survey findings.
The figures collected by the Federal Department of Education and Training through the 2017 Employer Satisfaction Survey indicate that 85.5 per cent of employers were satisfied with the graduates of Charles Sturt University in their employ.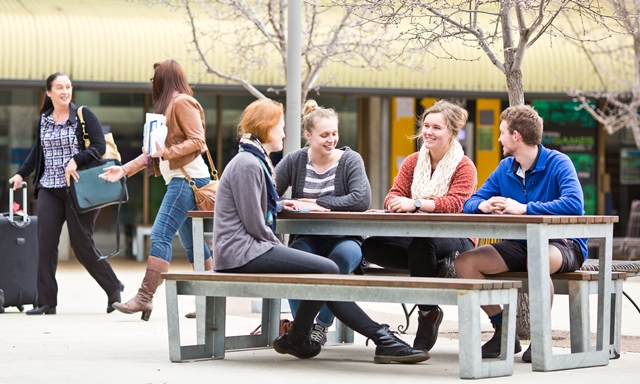 Deputy Vice-Chancellor, Academic, Professor Toni Downes said that the University was pleased with the results, especially compared to city and sandstone universities.
"Of course we're very happy that graduates from our university continue to achieve great things and set the bar high," Professor Downes said.
"The results presented in the survey are another feather in CSU's cap and a credit to our dedicated staff, and our professionally oriented courses that enable students to engage with a variety of workplaces during their studies.
Professor Downes added that not only are employers satisfied with the graduates from CSU but the survey results complemented and supported the statistics released in the 2018 Good Universities Guide, where 84 per cent of CSU graduates find full-time employment within four months of graduating and also earn a median salary of $60,000, the second highest graduate starting salary of university graduates in Australia.
"CSU's values of being insightful, inclusive, impactful and inspiring are evident in the students who graduate from our university and we are not only proud of their efforts as students but equally, just as pleased with their achievements post-graduation.
"Based in the regions, CSU is ideal place to study and we welcome anyone considering tertiary study to look at our record and the great things being accomplished by our students and researchers," Professor Downes said.
ends
Media contact: Aaron McDonnell, 0427 845 830
Media Note:

Please contact CSU Media for interviews with Professor Toni Downes.