University cuts will hurt students
Thursday 31 Aug 2017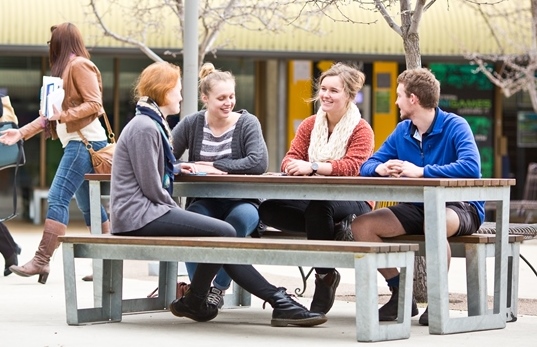 Charles Sturt University (CSU) is again warning of the adverse impacts of proposed cuts to the higher education sector totalling $2.8 billion over the next four years.
CSU is also concerned by recent speculation of alternative budget saving measures, such as a cut in the Higher Education Participation and Partnerships Program (HEPPP).
Acting CSU Vice-Chancellor Professor Toni Downes said, "A cut to HEPPP would have a long-term and lasting impact on regional students in particular.
"This program is a vital part of ensuring access and equity in the Australian higher education sector.
"It allows Charles Sturt University to support people from lower SES or disadvantaged backgrounds to attend university and make a difference to their lives through higher education.
"Charles Sturt University not only has the highest number of low SES students, we also have the highest graduate employment rates in Australia. This is clear evidence that we are achieving real outcomes for regional Australians and changing their educational and employment path.
"Offering higher education in regional NSW across six major country centres comes at a significant cost.
"However this is a conscious decision by Charles Sturt University to ensure regional and remote students have access to key higher education disciplines in order to produce the next generation of workers for our local communities.
"Changing our funding will force major decisions about the programs we offer in regional campuses across NSW.
"Located in regional Australia, Charles Sturt University has a particular responsibility to support rural and regional students including Indigenous students and those who are the first in their family to obtain a degree.
"The proposed efficiency dividends in 2018 and 2019, will further squeeze our budget and adversely impact the University's ability to serve our regions, by delivering job-ready graduates for industry and high quality, relevant research outcomes for the community."
ends
Media contact: Fiona Halloran , (02) 6933 2207
Media Note:

Acting CSU Vice-Chancellor Professor Toni Downes is available for interview. Contact CSU Media.