Australian Research Council backs CSU research into speech acquisition
Friday 10 Nov 2017
The work of Charles Sturt University (CSU) researchers has received funding of $312 051 to equip English-speaking professionals to support Vietnamese-Australian children's speech acquisition.
The funding to Professor Sharynne McLeod and Dr Sarah Verdon is provided by the Australian Government through the Australian Research Council (ARC) Discovery Projects 2018 scheme, and was announced today by the Minister for Education and Training, Senator the Hon. Simon Birmingham.
Professor McLeod, a Professor of Speech and Language Acquisition in the School of Teacher Education and Dr Verdon, a postdoctoral research fellow in the School of Community Health, are delighted to have their research recognised.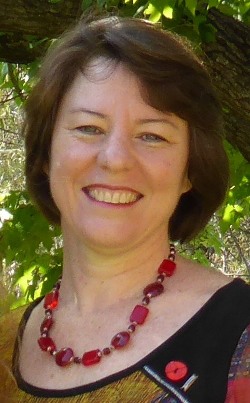 The research project being undertaken by Professor McLeod and Dr Verdon aims to support Vietnamese-Australian children and families to maintain their home language, enhance speech skills in Vietnamese and English, and equip English-speaking professionals to support multilingual children's speech.
Professor McLeod said that the funding will help her and Dr Verdon build on their significant record of working with multilingual children throughout the world.
"We hope to see enhanced language maintenance and scalable prototypes for other languages as outcomes of this work," Professor McLeod said.
Dr Verdon added that the project should see a number of cultural and economic benefits for Australia.
"Supporting children to develop and maintain multilingualism during early childhood has many benefits including enhanced cognitive abilities, the development of a strong sense of identity, social cohesion, and an enhanced capacity to participate in a globalised economy," Dr Verdon said.
Professor McLeod and Dr Verdon were elated to learn the news of their project being funded and have both been praised by Deputy Vice-Chancellor, Research, Development and Industry, Professor Mary Kelly for their success.
"This project has the potential to deliver far reaching benefits to society, specifically increased academic success, greater workforce participation, and economic prosperity, contributing to Australia's global economy," Professor Kelly said.
"It is a credit to both these individuals and the University that the Australian Research Council has recognised the importance of Professor McLeod and Dr Verdon's work, and I congratulate them both."
It is understood that this project has the potential to benefit 65 000 Australian children with the scalable prototype having the potential to support the 1 in 5 Australian children who speak a language other than English, as well as multilingual children around the world. Funding for the project will be delivered over a three-year period commencing in 2018.
ends
Media contact: Aaron McDonnell, 0427 845 830
Media Note:

Contact CSU Media to arrange interviews with Professor Mary Kelly and the grant recipients.