Planning a healthy future for rural NSW
Monday 28 Aug 2017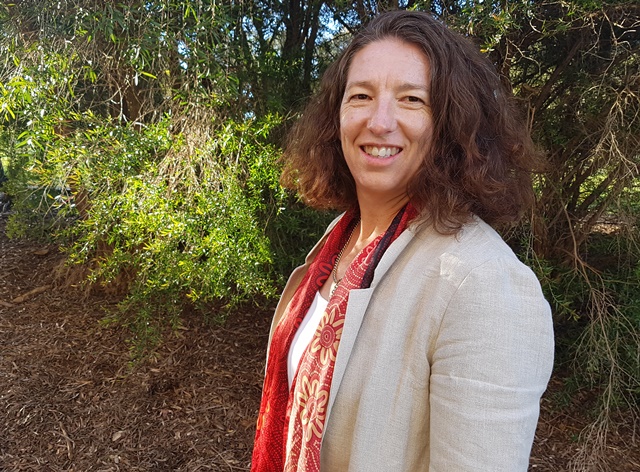 Securing health professionals for rural and regional NSW is firmly on the agenda at the launch of the Three Rivers Department of Rural Health (UDRH) in West Wyalong on Wednesday 30 August.
Charles Sturt University (CSU) is leading four NSW universities to partner with regional health districts in the new initiative to improve the recruitment and retention of allied health, dental and nursing professionals.
Three Rivers UDRH Director and CSU Professor of Rural Health Megan Smith said, "It's significant we are holding our launch and inaugural planning meeting in West Wyalong - the geographic heart of our region.
"It will focus our attention on the health of the people who live in rural and regional areas.
"We want to increase the number of people from rural and regional areas studying health programs as well as develop the capacity for these students to complete their study in rural and regional settings.
"In addition we want to partner with Aboriginal communities to develop training pathways for Indigenous health professionals and support research to benefit all our rural communities.
Funded by the Federal Department of Health, the Three Rivers UDRH will be launched by CSU Deputy Vice-Chancellor (Academic), Professor Toni Downes and Mayor of Bland Shire Councillor Tony Lord at 10am in the Council Chambers in West Wyalong.
The launch will be followed by the inaugural planning meeting.
Attending the launch will be representatives of CSU and its academic partners in the Three Rivers UDRH – the University of Notre Dame, University of NSW and Western Sydney University, local health districts, Aboriginal medical and health services and local councils.
Three Rivers UDRH was announced by the Assistant Minister for Health Hon Dr David Gillespie MP in Dubbo in April.
ends
Media contact: Fiona Halloran , (02) 6933 2207
Media Note:

The launch of the Three Rivers University Department of Rural Health will take place at 10am, Wednesday 30 August in the Bland Shire Council Chambers, 6-8 Shire Street in West Wyalong.
Director of the Three Rivers UDRH Professor Megan Smith is available for interview. Contact CSU Media.
A physiotherapist with extensive experience working in regional NSW, Professor Smith was Head of the School of Community Health at CSU in Albury-Wodonga from 2013 until earlier this year.
Like CSU, The Three Rivers UDRH sits on Wiradjuri land. The Three Rivers UDRH region runs from Gilgandra in the north to Albury in the south, and Orange in the east to Carathool in the west, covering nearly 140 000 km2.
People from the Wiradjuri Nation were known as people of the three rivers: the Wambool (Macquarie); the Kalare (Lachlan); and the Murrumbidgee.