CSU international student flies flag for Sydney
Friday 16 Jun 2017
A postgraduate student at Charles Sturt University (CSU) is waving the flag for Sydney amongst the international student community in the city.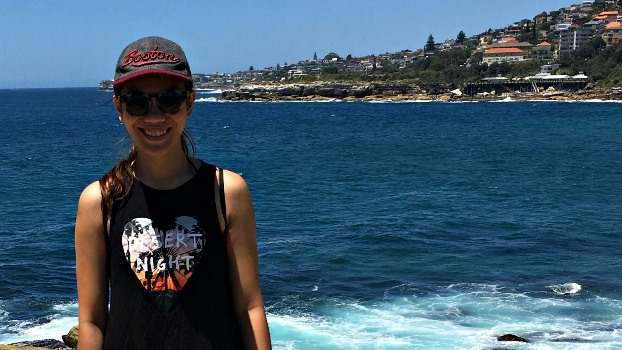 Master of Commerce student Ms Hannah Conejos is a City of Sydney ambassador through its International Student Leadership and Ambassador (ISLA) program.
Hailing from the Philippines capital, Manila, Ms Conejos attends the CSU Study Centre in Sydney, specialising in marketing and international management.
"I applied to be part of City of Sydney's International Student Leadership and Ambassador program because I believe it's a way to empower international students to have a voice in the community," Ms Conejos said.
"It's a really worthy initiative and an avenue to get in touch with like-minded international students in Sydney who also have the passion to help other international students.
"It's also a great skill development platform for international students and aspiring future leaders to share their time and skills for the sake of the international student community.
"As part of the ISLA program, we receive personal development training, leadership training, and project and event management training to be well-equipped in creating, managing and executing the projects.
"This is the way that the City of Sydney ensures we are prepared and properly enriched to perform our duties well."
The CSU student hopes to be able to reach out to other international students to provide them with critical information, and encourage them to also be active in the community.
Ms Conejos said, "It would be an accomplishment to get the word out to fellow international students that there is this initiative and hopefully encourage new international student leaders and ambassadors".
On her postgraduate studies, Ms Conejos said she chose to study at CSU because it allowed her flexibility when selecting the focus of her degree.
"The CSU Study Centre is also located in a very accessible location in Sydney and provides excellent support for international students," Ms Conejos said.
"Student support provided does not only include academic support, but career support and social activities as well.
"I am really happy and honoured to be part of Charles Sturt University and an international student ambassador for the City of Sydney."