Mountain bike track to open at CSU in Albury-Wodonga
Tuesday, 9 Oct 2018
* New 1.7 kilometre cross-country mountain bike track to open at CSU in Albury-Wodonga on Thursday 11 October
* Track will increase links with and demonstrate the value of the campus to the Albury-Wodonga community
* An example of CSU amenities to improve physical activity options for students and wider communities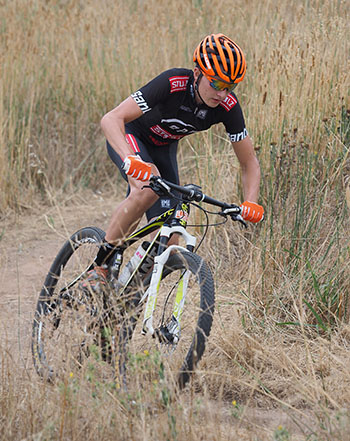 A new mountain bike track to be opened at Charles Sturt University (CSU) in Albury-Wodonga on Thursday 11 October recognises the growing popularity of the sport and its health benefits for the local community.
The University has built a 1.7 kilometre cross-country mountain bike track on the campus, and includes a 500 metre-long skills loop.
The track will be officially opened on Thursday 11 October by the Head of Campus at CSU in Albury-Wodonga, Dr Jennifer Munday; Executive Director of CSU Division of Student Services, Ms Jacqueline Clements; and Executive Director of the CSU Division of Facilities Management, Mr Stephen Butt.
The new facilities will be used by CSU students, particularly those attracted to the outdoor education, environmental science and health science courses offered at CSU in Albury-Wodonga.
Ms Hannah Gubb and Ms Chloe Grey will attend the opening on behalf of the students.
The facility is also open to the public, including local primary and public schools.
Mr Butt believes the trail is an excellent initiative that will increase links with and demonstrate the value of the campus to the Albury-Wodonga community.
"We have been given very positive feedback from local school-aged children and their parents who already ride the track, as well as by the University's students and staff," Mr Butt said.
"This project is a great example of how Charles Sturt University spends funds specifically targeted for amenities to improve physical activities for our students and the wider communities across all our campuses."
The track, classified as 'Easy' by the International Mountain Bicycling Association, also incorporates optional 'lines' to the more technical trail features such as jumps, balance beams, and see-saws that are also available.
The track will be managed and maintained by the local CSU students, who will also measure the success of the facility.
Media contact: Bruce Andrews, 0418 669 362
Media Note:

Contact CSU Media to arrange interviews with Ms Jennifer Munday, who is based in Albury-Wodonga, and Mr Stephen Butt who is based in Wagga Wagga.
The official opening of the CSU mountain bike track will take place from 12.30pm on Thursday 11 October at the main entrance to the track, near the School of Education, CSU in Albury-Wodonga, off Elizabeth Mitchell Drive, Thurgoona. Media are invited to park in car park P3 or P4 and walk to the nearby entrance. Ms Munday and Mr Butt will be available for interviews and pictures after the opening.There will also be a riding demonstration by local students.
Photo credit: Bathurst City Life