Ceremony to dedicate religious stained glass window at CSU
Friday, 19 May 2017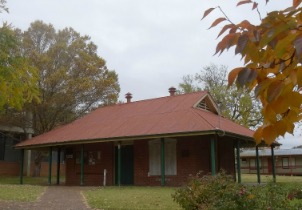 A newly installed religious stained glass window will be unveiled at a special dedication ceremony at Charles Sturt University (CSU) in Bathurst on Friday 26 May.
The stained glass window is a donated gift to the University by Ms Olive Lawson, an alumna of the CSU predecessor institution Bathurst Teachers College.
Head of Campus at CSU in Bathurst, Associate Professor Chika Anyanwu said, "It is important that we dedicate a safe space with spiritual and contemplative signs and symbols to enable our staff and students to engage in quiet reflection, alone and in groups.
"At a time when global peace and security are threatened, when financial crises have led many students to sacrifice many essentials and juggle more than three jobs and studies, when the future looks environmentally bleak, and when future employment is full of uncertainty and anxiety, it is time we stepped back to reflect and meditate on how to make the world a better place.
"Ms Lawson's creation and donation to the University of her replica Cistercian Order stained glass window has added to the spiritual journey of students and staff at our Bathurst campus."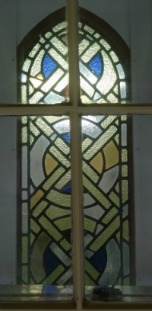 Professor Anyanwu said that through this donation Ms Lawson has linked two important contemplative histories; the history of her journey as an alumna of Bathurst Teachers College (1952-53), and the history of the stained glass window from the Cistercian Order in 1240.
"It is great that these two important histories have come together at Charles Sturt University," he said.
"It is befitting that this piece of historical reflection is installed in the oldest building on our campus, the Old Cowshed (pictured) which was part of the Bathurst Experiment Farm, as a meditative space of our history, a reflection of our present, and our hope for our future.
"I hope that the space will give us the serenity of mind, purity of heart, and empathy of spirit to build a future of hope and peace."
The Catholic Bishop of Bathurst, the Most Reverend Bishop Michael McKenna, will conduct the dedication service.
The Bathurst Teachers College Association Scholarship will also be awarded at the scholarship ceremony that day.
The dedication ceremony is at 10am on Friday 26 May at the Religious Centre, building 1298, at CSU in Bathurst.
Media contact: Bruce Andrews, (02) 6338 6084
Media Note:
Contact CSU Media to arrange interviews.