CSU Engineering celebrates annual 'Engfest' in Bathurst
Wednesday, 30 May 2018
* Packed 3-day program from 5-7 June celebrates engineering
* Includes 17 sessions from professional development, industry links, information sessions for prospective students, to an interactive Questacon exhibit
* Free public lecture by Ms Fiona Nash titled, 'Regional Australia – A Positive Future'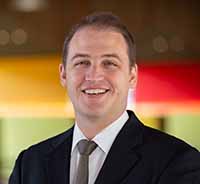 The Charles Sturt University (CSU) engineering program will host the annual Engfest at their award-winning facilities in Bathurst from Tuesday 5 to Thursday 7 June.
Engfest is a three-day CSU Engineering event that brings together industry, educators and the community to showcase the works of the engineers of the future, and to discuss and celebrate regional engineering.
Director of CSU Engineering Professor Euan Lindsay (pictured) said, "This is the third year that CSU Engineering will host Engfest, and the three-day program is packed with activities. We are excited by the diverse line-up of engineering events, presentations, and professional development sessions.
"Engfest aims to reach all corners of the engineering community, from a lateral-thinking 10 year-old at our Questacon exhibit, to a regional engineer interviewing for Chartered status.
"Engfest provides an opportunity for our region to connect to CSU Engineering and learn more about the role of engineering."
This year's program incorporates 17 different sessions over the three days. Highlights include professional development for high schools teachers and industry, prospective student information sessions, an interactive Questacon exhibit, and a Regional Growth Forum facilitated by NSW Rural Women of the Year, Ms Jillian Kilby.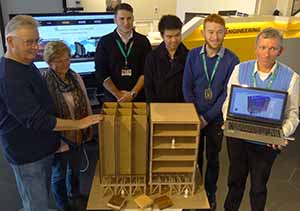 "The centrepiece of Engfest is the student exhibition," Professor Lindsay said. "At the exhibition our first- and second-year student engineers display their major projects. First-year projects are part of the Engineers Without Borders program, where student engineers have developed solutions to authentic environmental and community problems faced in Cambodia.
"The second-year student engineers will present solutions they have developed for real clients. These include developing carbon neutrality solutions for Taronga Zoo, establishing a waterway for a local Wiradyuri community, and developing a vandal-proof water bubbler for schools, plus more."
On Tuesday 5 June (former Senator) Ms Fiona Nash will present a free public lecture titled, 'Regional Australia – A Positive Future'.
There will also be tours of the CSU Engineering building, Maker Space lab demonstrations, and the Engfest Celebration Dinner on Thursday 7 June.
Professor Lindsay said, "A highlight of the three days is when the new cadet engineers are presented to their industry hosts. Our industry partners come from across the state to attend host training at Engfest, then they officially receive their cadets for the 2018-19 year."
Visit the website to register for sessions and purchase tickets for the Engfest Celebration Dinner (Thursday 7 June): www.csu.edu.au/engfest
See the full Engfest program here: https://www.csu.edu.au/engfest/program
Media contact: Bruce Andrews, 0418 669 362
Media Note:

Contact CSU Media to arrange interviews with Professor Euan Lindsay who is based at CSU in Bathurst.
Lower photo shows CSU student engineers at 2017 Engfest with 'real world' Tremains Mill project clients in Bathurst.