CSU play explores 'millennials'
Wednesday, 9 Aug 2017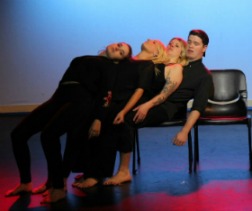 A new production at the Ponton Theatre at Charles Sturt University (CSU) in Bathurst explores the realm of young people known as 'millennials'.
Think Outside the Label is an original performance devised by second-year Bachelor of Communication (Theatre Media) students in the CSU School of Communication and Creative Industries in Bathurst and Cycle Productions.
Lecturer and director Mr Dan Aubin said the production explores what it's like to be young people born at the turn of this century and coming of age now, who are otherwise known in the marketing parlance of the day as 'millennials'.
"This 45-minute show is by millennials for millennials and everyone, and uses comedy, physical theatre and dance to engage the audience with questions about the meaning of the labelling of this generation as 'millennials'," Mr Aubin said.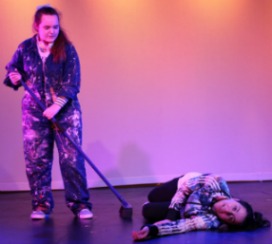 "Are millennials lazy, entitled, narcissistic and weak as some would label them, or are there any positives to this label? The production provides plenty to ponder for audiences to make up their own minds."
Think Outside the Label starts at 7pm on Thursday 10, Friday 11, and Saturday 12 August at the Ponton Theatre (building 1434) at CSU in Bathurst. The bar opens from 6.30pm.
Tickets are $10 concession or $12 for adults at the door or online at www.trybooking.com/RHVZ
There is a language warning for the production.
Media contact: Bruce Andrews, (02) 6338 6084
Media Note:
Contact CSU Media to arrange interviews with Mr Dan Aubin.