Flight MH17 National Day of Mourning service
Tuesday, 5 Aug 2014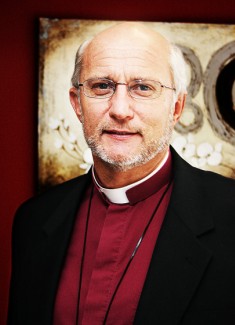 The Australian Centre for Christianity and Culture at Charles Sturt University (CSU) in Canberra will host a multi-faith community memorial service for victims of the Malaysia Airlines Flight MH17 tragedy as part of the National Day of Mourning on Thursday 7 August. The Executive Director of the Australian Centre for Christianity and Culture, the Right Reverend Professor Stephen Pickard, said, "The tragic loss of life on flight MH17 has touched all Australians and we join with grieving families here and around the world to commemorate this sad event. This solemn memorial service will direct our prayers and wishes to all who are suffering, and offer our hopes for the peaceful and successful investigation and recovery efforts underway in Ukraine. All who grieve and share the desire for a peaceful world are welcome to attend." The service, to be held in conjunction with the Canberra Interfaith Forum and the ACT Council of Churches, will be in The Chapel at the Australian Centre for Christianity and Culture 15 Blackall Street, Barton ACT, from 5.15pm to 6pm Thursday 7 August. Please direct enquires to Ms Margaret Roberts on (02) 6272 6203 or acc-c@csu.edu.au.
Media contact: Bruce Andrews, (02) 6338 6084
Media Note:
Contact CSU Media to arrange interviews.