Seminar examines the importance of humility in 21st century
Wednesday, 21 Oct 2015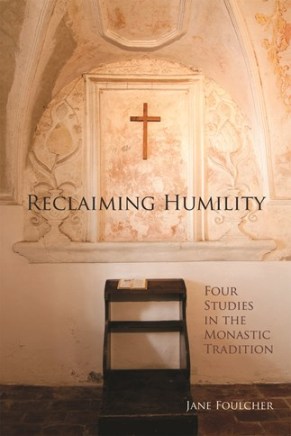 A seminar will be held in Canberra on Friday 23 October to examine the relevance and importance of humility to modern life. The seminar, 'Humility in the 21st century – responses to Reclaiming Humility', follows the launch on Thursday 22 October of the new book Reclaiming Humility: Four Studies in the Monastic Tradition by Dr Jane Foulcher, a lecturer in systematic theology at St Mark's National Theological Centre, a partner in the Charles Sturt University School of Theology. Dr Foulcher's book asks whether humility has a place in contemporary life, and provides a compelling analysis of the theology and practice of humility by examining four monastic traditions from fourth-century Egypt to twentieth-century Algeria. "My book challenges the Church to reclaim Christian humility as essential to its life and witness today," Dr Foulcher said. "In part, I was inspired by American nun Joan Chittister's understanding of humility as 'a proper sense of self in a universe of wonders', and her suggestion that for human survival in the 21st century we need to embrace the wisdom of the Rule of Benedict on humility." The seminar 'Humility in the 21st century – responses toReclaiming Humility' is at 10am to 12pm Friday 23 October in the Withycombe Room at St Mark's National Theological Centre, 15 Blackall Street, Barton. Please RSVP to jfoulcher@csu.edu.au
.
Media contact: Bruce Andrews, (02) 6338 6084
Media Note:

Contact CSU Media to arrange interviews.
The launch of Reclaiming Humility: Four Studies in the Monastic Tradition by Reverend Dr Graeme Garrett is at 6pm Thursday 22 October in the chapel at the Australian Centre for Christianity and Culture, 15 Blackall Street (corner King's Avenue) Barton, Canberra.