Innovation centre to take off in central west
Monday, 27 Mar 2017
A new centre to promote innovation by small and medium businesses in central west NSW will have its community launch at Charles Sturt University (CSU) in Bathurst on Wednesday evening 29 March.
As part of a partnership between CSU and the NSW Department of Industry, CenWest Innovate aims to help businesses in the region to develop the necessary skills and find technical expertise to convert ideas into viable business opportunities.
CSU Vice-Chancellor, Professor Andrew Vann, said, "Charles Sturt University is pleased to partner with the NSW Government to support the development of the entrepreneurial ecosystems critical for sustaining our regional economies and the communities that they support.
"The goals of the government's Boosting Business Innovation Program which underpins CenWest Innovate are all about furthering a network innovation ecosystem across Australia, supporting small-medium enterprises (SMEs) that want to scale up and innovate, growing the regional start-up sector and creating innovation clusters, and providing access to high-tech equipment and technical expertise for SMEs.
"CenWest Innovate is designed to support the development of the entrepreneurial ecosystem across Central Western NSW, through support for new and existing businesses, and business leaders, through encouraging business innovation.
"Both the local member Mr Paul Toole and the NSW Government have been great champions of the University and we are pleased to partner with the Government in delivering this exciting suite of initiatives to boost business and commercial opportunity."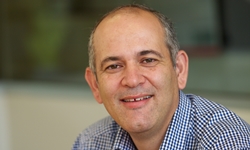 Director of CenWest Innovate Professor Mark Morrison said, "The CenWest Innovate program seeks to build business capabilities and encourage collaboration between small and medium businesses and Charles Sturt University, aiming to help businesses to innovate and become more competitive.
"New entrepreneurs, existing businesses and business leaders will receive a range of support which commenced last weekend with our 'Getting into Business Bootcamp' for new entrepreneurs," Professor Morrison said.
"We are planning monthly events to help businesses develop key entrepreneurship capabilities, starting with a 'Digital Marketing Masterclass'.
"In July we are due to start a more in-depth business accelerator program, called the 'Next Stage Growth Program'. This is for existing sustainable businesses that want to move to the 'next stage', such as developing new markets or new products.
Professor Morrison said CenWest Innovate would also administer a voucher system to increase access to CSU research and technical capabilities.
"We will also have 'Tech Vouchers' and 'Business Development Vouchers' to help businesses in Central West NSW get easier access to capabilities we have at Charles Sturt University that can help businesses to innovate.
"This includes access to our 'makerspace' facilities for developing prototypes, 3D printers and laser cutters, our machine learning capability, data mining, market research and many other research capabilities."
CenWest Innovate forms part of CSU's Multi-Region Hub approach to fully harness the benefits of the Boosting Business Innovation Program.
The CenWest Innovate community launch by Professor Vann will be at CSU Engineering (building 1305) in Bathurst from 6pm to 8 pm on Wednesday 29 March.
Media contact: Bruce Andrews, 02 6338 6084
Media Note:
Contact CSU Media for interviews with CenWest Innovate director Professor Mark Morrison prior to the launch on 29 March.