Manly
New look for CSU wines
Monday 30 Sep 2013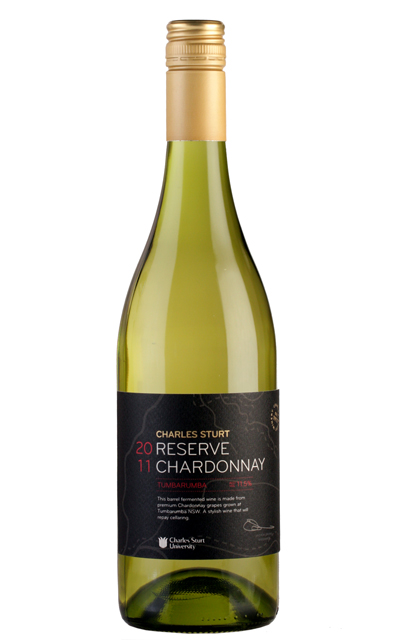 Charles Sturt University (CSU) Winery
will launch a new-look series of labels for its Charles Sturt and Reserve ranges at CSU in Bathurst on Tuesday 1 October. Marketing manager Mr Justin Byrne said the new labels reflected the University's history and spirit of exploration. "The labels feature the rivers of regional NSW, the Macquarie, the Murray, the Murrumbidgee and the Darling," he said. "It was the explorer Charles Sturt who first traced the Murray and the Murrumbidgee, and those journeys are also represented on the labels." Mr Byrne said Charles Sturt University Winery had been making wine, and winemakers, for more than 35 years. "We own and operate two vineyards, growing warm climate varieties in Wagga Wagga and cool climate varieties in Orange, and also work with growers in other regions. We have two production facilities in Wagga Wagga; a commercial winery producing our three product ranges and an experimental winery producing our student wines." CSU staff and local business people will attend the launch event and the new labels will be on shelves throughout NSW and Victoria in the coming months.
Media Contact: Mark O'Brien, 02 63657813
Media Note:

Mr Justin Byrne is available for photos and interviews at the cellar door at CSU in Orange, between 10-11am, Tuesday, 1 October. Contact CSU Media for interviews.
Successful CSU alumni join Council
Tuesday 24 Sep 2013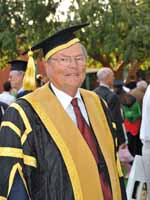 Charles Sturt University (CSU) Council
has welcomed the appointment of three new highly successful alumni to its ranks. Mrs Jennifer Hayes from Albury-Wodonga is a former senior executive of the Mars Corporation, including as a senior financial executive in Asia Pacific and Europe. Ms Saranne Cooke from Bathurst joins the Council from the energy sector and recently led a team working on energy sector reform in NSW. Ms Cooke is also a Director of the Western Medicare Local. Mr Jamie Newman from Orange is a member of a number of boards and committees, and is currently the Chief Executive Officer of the Orange Aboriginal Medical Service. He is a descendent of the Kalar tribe of the Wiradjuri nation. The new appointees join current CSU alumni members Mr Angelos Frangopoulos (CEO of SkyNews Australia and Board Member of the Victor Chang Foundation) and Mr Peter Hayes (a Wine Industry Consultant who has held senior positions with the CRC for Irrigation Futures, CRC for Viticulture and the Grape and Wine Research and Development Corporation). The Council also welcomed Mr Robert Fitzpatrick, an external independent appointee, who currently heads up the infrastructure, transport and logistics business with the National Centre of Excellence in ICT Australia and spent 7 years in global consulting for McKinsey in international business and technology. Under the leadership of Chancellor Mr Lawrence Willett, AO, the CSU Council has 15 members.
Media Contact: Fiona Halloran, 02 6933 2207
Media Note:

For further information, contact University Secretary, As the governing body, the CSU Council is invested with all the authorities, functions and powers of the University.
Is a 'green' roof good for you?
Friday 2 Aug 2013
How proximity to a 'green' roof or wall affects city residents is the subject of a research project being carried out in Sydney by Charles Sturt University (CSU) student, Ms Karina Maloney. The Honours student in the
School of Environmental Sciences
at CSU in Albury-Wodonga is investigating residents living in or near a building that has plants growing on roofs or outside walls, and the impact it has on residents' perceptions of the local landscape and their health. "As more Australians move to the city, the role of nature in the urban environment has become increasingly important," Ms Maloney said. "To learn more about the role of nature in urban areas, we are conducting a survey of residents in one of the three groups: those that reside in a building with a 'green' roof or wall; those that can see the vegetation of a nearby green roof or wall; and those that live in a nearby building and cannot see green roof or wall vegetation. We are looking for relationships between the three groups of residents in their satisfaction in the surrounding landscape, their connection to nature and their physical health."
Media Contact: Wes Ward, 02 6051 9906
Media Note:

Contact CSU Media to arrange interviews with CSU Honours student Ms Karina Maloney who is based in Sydney, or her supervisor Dr Shelby Laird Gull based at CSU in Albury-Wodonga.
Green roof/wall impacts on urban dwellers: A case study&rdquo
CSU wishes for Christmas-New Year
Friday 21 Dec 2012

Charles Sturt University (CSU) will close for the Christmas-New Year break from 12.30pm on Friday 21 December and will re-open on Wednesday 2 January 2013. Best wishes to all our readers from the CSU Media team.
Media Contact: CSU Media, 02 6051 9906
Media Note:

Meeting and learning on Wiradjuri land
Tuesday 10 Aug 2010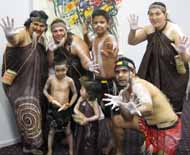 Nguluway, the Wiradjuri word for 'Meeting with Each Other', is the title under which Indigenous staff from across Charles Sturt University (CSU) will meet this week for their annual conference. About 30 Indigenous staff are expected to attend the two-day event at the Convention Centre at CSU in Wagga Wagga from Wednesday 11 August to Thursday 12 August. Wiradjuri Elder Aunty Flo Grant will give the Welcome to Country from 9.20am on Wednesday 11 August. CSU Vice-Chancellor and President Professor Ian Goulter will address Nguluway at 9.30am and the Indigenous dance group from Wagga Wagga Maliyaa, will perform at 10am. Indigenous Elders and community members will join CSU staff for these sessions of Nguluway. The University's
Australian Indigenous Employment Strategy
aims to increase the proportion of Indigenous staff in continuing positions and boost the overall representation of Indigenous staff to three per cent. Read more about the strategy
here.
Media Contact: Fiona Halloran, 02 6933 2207
Media Note:

Nguluway is being organised by Ms Catherine Maxwell, the University' s Indigenous Employment Coordinator within the Division of Human Resources.
Investigating Asperger's in the community
Tuesday 3 Aug 2010
Let children be children
Tuesday 25 Aug 2009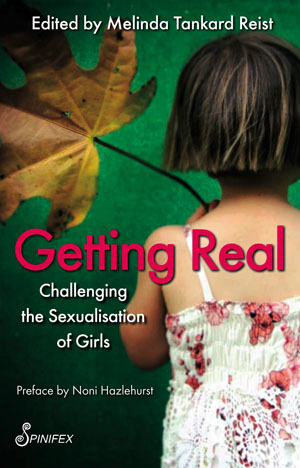 In a world saturated with advertising and media using sex to sell, a Charles Sturt University (CSU) academic has warned of the long-term risks for children. Dr Emma Rush, Associate Lecturer in the
School of Humanities and Social Sciences
says companies are increasingly marketing their products to children to capture the children's allegiance to their brands. However she says some products, like padded bras for eight-year-old girls, are completely inappropriate."Big companies make products to make money, but the clothing, magazines, toys and games are becoming increasingly sexualised," said Dr Rush. The CSU academic is a contributing author to a new book,
Getting Real: Challenging the Sexualisation of Girls.
The book deals with the sexualisation and objectification of girls and women in the media, popular culture and society. "Experts are seeing psychological damage in younger and younger children and a rise in behaviours such as low self-esteem, depression, self-harms and eating disorders. The children should be out in the world having fun. They should be constructing themselves, rather than squashing into a narrow stereotype," said Dr Rush. "As adults we have responsibilities for children's health and development. It is wrong to think of premature sexualisation as simply a matter of taste; the fact is that it has risks for children."
Training honour for CSU
Tuesday 25 Aug 2009
Charles Sturt University (CSU) has been honoured in a national award for its successful traineeship programs. CSU
was named as a runner up in the 2009 Minister's Awards for Excellence for Employers of Australian Apprentices. The University was among the top four employers of apprentices in the Western NSW category. Two CSU traineeship programs, known as Front Line Management for existing employees and Indigenous Traineeships, were submitted to the national awards. "The success of these two programs has led to the retention of trainees, a good completion rate for accredited training, expanded career opportunities for existing staff and improved employment opportunities at the University for Indigenous trainees," said Ms Sarah McCormick , Manager of Diversity and Equity at CSU. Ms McCormick and
CSU Training
Manager Ms Jenny King attended the award ceremony hosted by the Federal Minister for Education, Employment and Workplace Relations the Hon. Julia Gillard, MP, at Parliament House in Canberra on Tuesday 18 August.
Media Contact: Fiona Halloran, 02 6933 2207
Media Note:

The Minister&rsquo