CSU hosts meetings with top NSW judge in Bathurst
Monday, 22 Aug 2016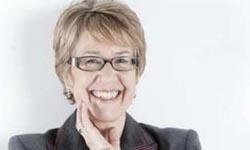 The new Centre for Law and Justice at Charles Sturt University (CSU) in Bathurst will host meetings between a senior figure from the NSW courts, local law professionals and CSU students.
On Wednesday 24 August, the Honourable Justice Margaret Beazley AO, President of the Court of Appeal of NSW, will meet with the Central West Law Society at an informal evening event hosted by CSU. Then on Thursday morning 25 August at 9am, the ground breaking judge will address students in the new law degree at CSU.
"Her Honour Justice Beazley has enjoyed a remarkable career in law, she is a real change-maker who is an inspiration to our students," said Associate Professor Alison Gerard, Director for the Centre for Law and Justice.
Justice Beazley will address the students for one hour in Room 223, Building 1292 at CSU in Bathurst at 9am on Thursday 25 August before preparing to officially open the Centre and the new CSU laws degree at 11am.
Media contact: Wes Ward, 0417 125 795
Media Note:

For pictures with Justice Margaret Beazley, AO, during the student lecture and interviews and pictures after the lecture, contact CSU Media.
The official opening will be held in Room 223, Building 1292 at CSU in Bathurst. Please park in Carpark P7 off Village Drive and follow signs to the event.