CSU in Orange assists local school during renovations
Monday, 26 Nov 2018
* 242 OAGS students to relocate to CSU in Orange due to renovations
* CSU makes 12 lecture rooms and facilities available for three days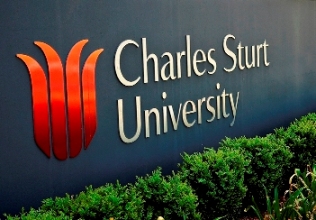 CSU in Orange is assisting fellow education institution Orange Anglican Grammar School (OAGS) during its current major redevelopment.
Head of Campus at CSU in Orange Dr Heather Robinson said the staff and students of OAGS would be welcomed on campus for three days during some major construction developments at their school from Monday 26 to Wednesday 28 November, when all OAGS students need to be offsite.
"The University is pleased to assist and it's fortunate that we have finished on-campus teaching sessions for the year and the University's students aren't using lecture rooms and other facilities at this time," Dr Robinson said.
"The University will make available 12 lecture rooms to accommodate 242 students, aged between eight to 16 years of age, for OAGS's teachers to conduct lessons and supervise.
"During this period prospective student advisor Ms Hilary Matchett will conduct a campus tour and information session for OAGS students in Years 10 and 11 about courses at the University."
Media contact: Bruce Andrews, 0418 669 362
Media Note:

Contact CSU Media to arrange interviews.