Indigenous business program starts in Dubbo
Friday, 25 Aug 2017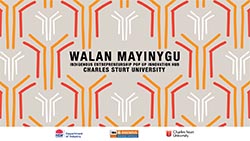 Strengthening Indigenous entrepreneurship and business know-how is the aim of the one-week program to be run from next Monday 28 August in Dubbo by Charles Sturt University (CSU).
The Walan Mayinygu Indigenous Entrepreneurship Pop Up Hub project aims to strengthen Indigenous entrepreneurship in regional communities across NSW.
The Dubbo hub is the first of four one-week programs to run in coming months.
The program was developed by Associate Professor Michelle Evans to engage with and inspire Indigenous business people, as well as those thinking about going into business, by offering workshops, masterclasses, trade shows, networking events and opportunities for participants to pitch their business ideas.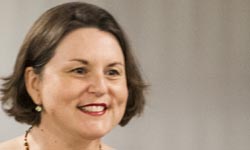 Professor Evans invites all Dubbo based businesses, and government agencies and non-government organisations wishing to work with Indigenous businesses, to various networking lunches and masterclasses being held between 1pm to 2pm from Monday 28 August to Thursday 1 September. Register here to attend these sessions.
The first hub will be officially launched on Monday 28 August at the Dubbo Regional Theatre and Convention Centre.
"We have twelve Aboriginal and Torres Strait Islander entrepreneurs teaching and presenting at the Walan Mayingu Dubbo program alongside professors from Charles Sturt University and executive educators," Professor Evans said.
For further information and to register participation in the Walan Mayinygu Indigenous Entrepreneurship Pop Up Hub, go to this site or the Walan Mayinygu Facebook site.
Media contact: Wes Ward, 0417 125 795
Media Note:

For interviews with Associate Professor Michelle Evans, contact CSU Media.