CSU students connect with local business
Tuesday, 5 Feb 2019
* CSU students work with local business to solve problems
* Students apply their skills to gain valuable on-the-job experience
* CSU and Port Macquarie Hastings Council work together to help businesses grow
Students at Charles Sturt University (CSU) in Port Macquarie have been working with local businesses to solve problems and grow.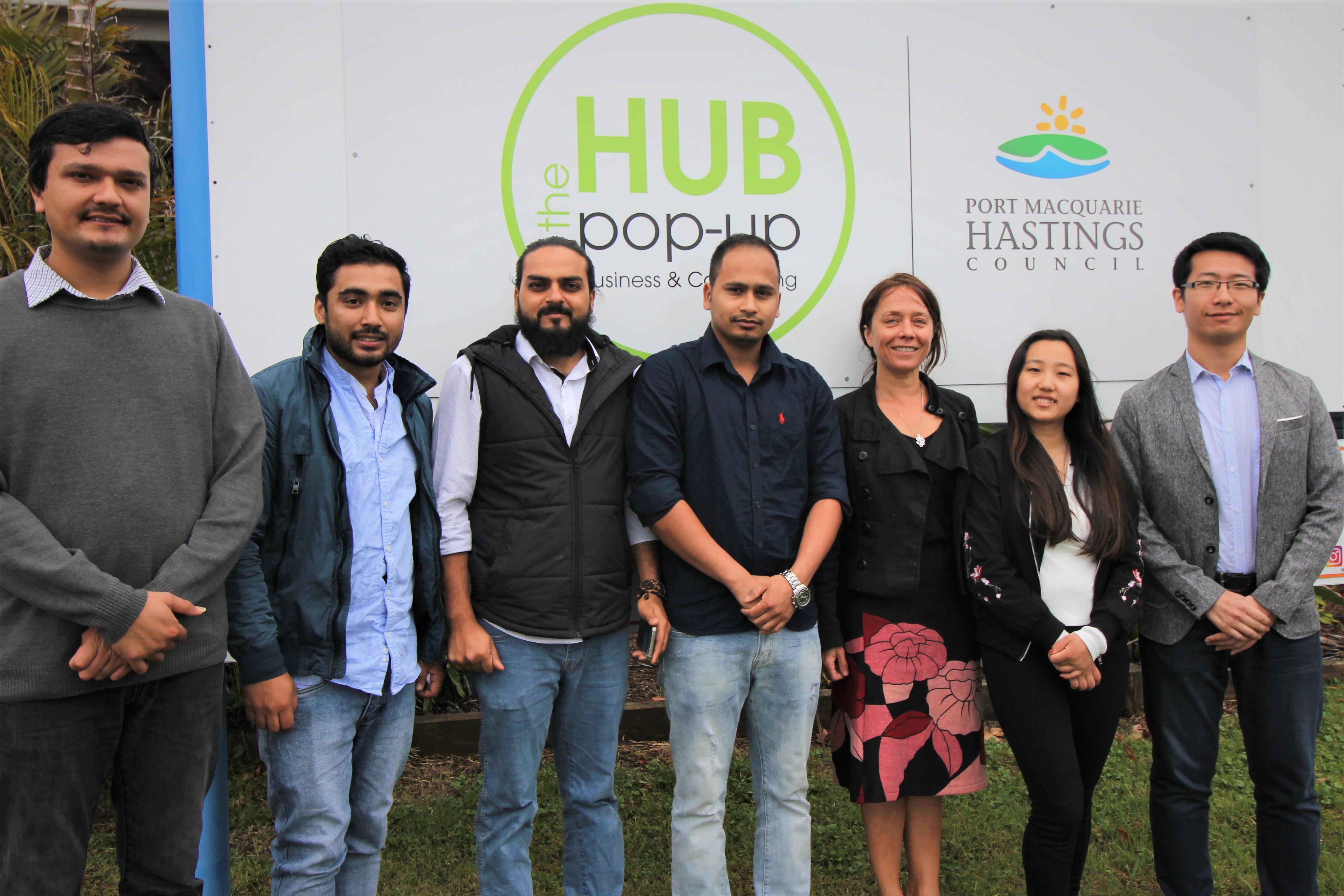 The CSU Talent Hack-athon program was introduced in November 2018 to connect students and local businesses over the University summer break.
CSU student liaison officer Ms Clara Koch said the program was operated in coordination with the Port Macquarie Hastings Council (PMHC) who were able to reach out to local businesses.
"Twenty-two businesses responded to the Port Macquarie Hastings Council advertisement, with four selected to take on a student to help solve their problems.
"The students selected worked with the businesses over the summer to create everything from flyers to marketing plans," Ms Koch said.
The Kendall Tennis Club was one organisation to take advantage of the program. Ms Wendy Hudson from the club said it was reliant on the support of volunteers who already give over 80 hours weekly to run it.
"The committee has very little time to spend on designing flyers, marketing and social media, and welcomes the creative knowledge and expertise brought by the international students to the club.
"They have been fantastic, already creating flyers for programs and assisting with website advice," Ms Hudson said.
A further nine businesses with in-depth projects were contacted by CSU lecturer Dr Sabih Rehman from the School of Computing and Mathematics as potential student final-year projects.
The remaining businesses were contacted by the PMHC with the recommendation they hire a student as an intern to complete their nominated project.
International students at CSU in Port Macquarie were particularly interested as it gave them an opportunity to better connect with the local community and expanded their experience over the typically quiet summer break.
Ms Koch said it was the first year the program was run but they were happy with the enthusiasm of businesses and hope to run it again in 2019.
Media contact: Chris Gillies, 0439 068 752
Media Note:
Contact CSU Media to arrange interviews.