CSU Faculty of Science research symposium in Wagga Wagga
Tuesday, 26 Jun 2018
* Annual CSU Faculty of Science symposium in Wagga Wagga on Thursday 28 and Friday 29 June showcases variety and breadth of its research
* More than 50 research presentations at symposium
* Faculty's new post-doctoral Fellows to present their research findings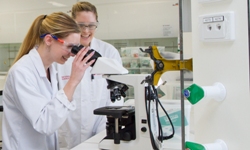 Charles Sturt University (CSU) higher degree by research (HDR) and Honours students will deliver more than 50 presentations on their research topics at the annual Faculty of Science Symposium and Dinner in Wagga Wagga on Thursday 28 and Friday 29 June.
Sub Dean (Graduate Studies) in the CSU Faculty of Science Associate Professor Sandra Savocchia said the packed schedule will also include special presentations by three of the new Faculty post-doctoral Fellows who will report on the latest outcomes from their research.
"The annual symposium gives HDR and Honours students in the Faculty of Science the opportunity to present their research to fellow students and staff at the University and to share their research ideas," said Professor Savocchia who is based at the National Wine and Grape Industry Centre at CSU.
"This annual event showcases the extraordinary variety and breadth of research in the Faculty and is a great way to support students through their research and for students to network, especially those who study remotely.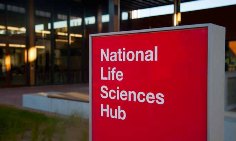 "The students also have the opportunity to attend a professional development workshop on 'building emotional resilience' presented by Ms Kylie Bell."
The guest speaker at the symposium dinner on Thursday night is Faculty of Science post-doctoral Fellow Dr Adam Frew who is building his research portfolio by investigating the ecology of silicon in soil-plant-insect interactions in order to answer questions about the natural world. Dr Frew will speak to the audience about his journey from Scotland to gaining his current position at CSU.
Post-doctoral Fellow Dr Sarah Verdon will speak to the students about the two foci of her research, Supporting the speech, language and communication development of culturally and linguistically diverse children, and Developing a culturally responsive health workforce.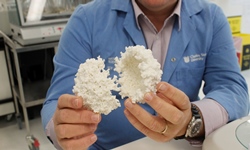 Another Fellow to speak, Dr James Turner, studies how animals must balance energy intake with energy expenditure to survive, reproduce, and maintain healthy populations. To better understand the mechanisms enabling these responses, he studied the thermal biology of cryptic Australian marsupials, North American bat disease ecology, and urban wildlife adaptation in Europe using a combination of field and laboratory techniques.
Post-doctoral Fellow Dr Joanna Gambetta will describe how geographical origin affects the berry chemical composition and quality grade of Chardonnay grapes.
Some of the more than 50 research topics explored by the students include:
* An exploration of a tailored cardiovascular exercise and education program for Aboriginal men in a regional centre (Brett Biles)
* An examination of women in leadership positions in sport: A case study of Australian Rules Football (Kelsey Richards)
* Verification of the production system of origin of grass and grain fed beef (Bridgette Logan)
* Phenolic extracts of Mentha and their role in controlling Alzheimers disease (Doaa Hanafy)
* What is the effect of scale in hydraulic modelling for the in-stream river flow? (Inam Ahmed)
* An exploration of Greek migrant experiences and later life emotional wellbeing: A qualitative study (Georgia Tziros)
* Digesting and understanding Australian rice after heat processing (Michelle Toutounji)
* The storied self in tourism spaces: Using a qualitative narrative methodology as a framework for understanding self-identity in Niseko, Japan (Kim Nelson)
* Factors influencing maternal health outcomes: A mixed method study in rural northern Ghana (Joshua Sumankuuro)
* Effect of continuous or sprint interval exercise training on prognostic cardiovascular health measures in sedentary obese middle-aged men (Blake Collins)
* Environmental water recovery in the Murray-Darling Basin (Michael Vanderzee)
Media contact: Bruce Andrews, 0418 669 362
Media Note:

Contact CSU Media to arrange interviews with Associate Professor Sandra Savocchia, and post-doctoral Fellows and research students.
The 2018 CSU Faculty of Science HDR and Honours Symposium and Dinner will be held on Thursday 28 (8.30am to 9pm) and Friday 29 June (9am to 1.30pm) at the Convention Centre (building 230) at CSU in Wagga Wagga.