CSU scholarship to support regional veterinary science students
Thursday, 9 Aug 2018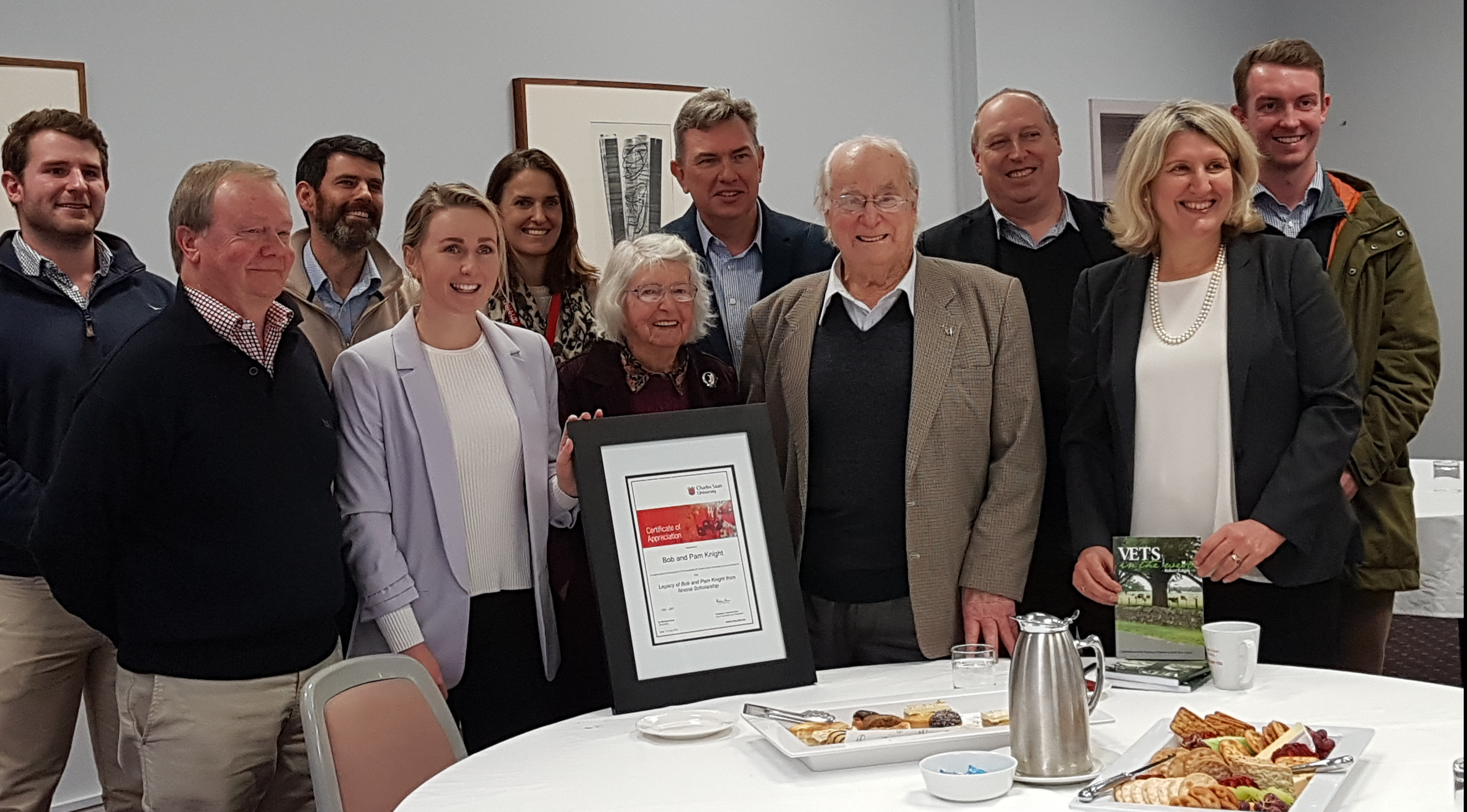 Bob and Pam Knight's significant $250,000 donation will allow Charles Sturt University (CSU) to create a scholarship program that will support regional veterinary students complete their studies.
The scholarship program will be called the Legacy of Bob and Pam Knight from Noorat and will use the endowment to fund three $5,000 scholarships to Veterinary students each year in perpetuity.
CSU Director of Advancement Ms Sarah Ansell said the endowment reflected Bob and Pam Knight's passion for the University's veterinary science program and their commitment to support students in regional Australia, particularly regional Victoria.
"The scholarships will alleviate some of the financial barriers faced by regional students and ensure regional communities have a strong supply of veterinary science graduates." Ms Ansell said.
Having run their own regional veterinary practice for many years, Bob and Pam are well aware of the need for veterinary services in regional Australia. They also understand the high costs associated with study and how this can be a barrier for some students.
Their scholarship is designed to reduce financial pressure by providing funds to cover important components such as textbooks, equipment and the cost of completing practical placements.
Bob and Pam Knight presented this generous gift to the University during a recent visit to CSU in Wagga Wagga.
Photo (left to right): Michael Van Diggelen (veterinary science student), Dr David Golland (practitioner), Associate Professor Kris Hughes (CSU Academic), Evie Beech (veterinary science student), Associate Professor Jane Heller (CSU Academic), Mrs Pam Knight, Associate Professor Rob Woodgate (CSU Academic, Acting Head of School of Animal and Veterinary Sciences), Doctor Bob Knight, Professor Glenn Edwards (Interim Dean, Faculty of Science, CSU), Sarah Ansell (CSU Director of Advancement) and Ben Mills (veterinary science student).
Media contact: Chris Gillies, 0439 068 752
Media Note:
Contact CSU Media to arrange interviews.