CSU student petitions for horse crossing in Wagga Wagga
Tuesday, 7 Nov 2017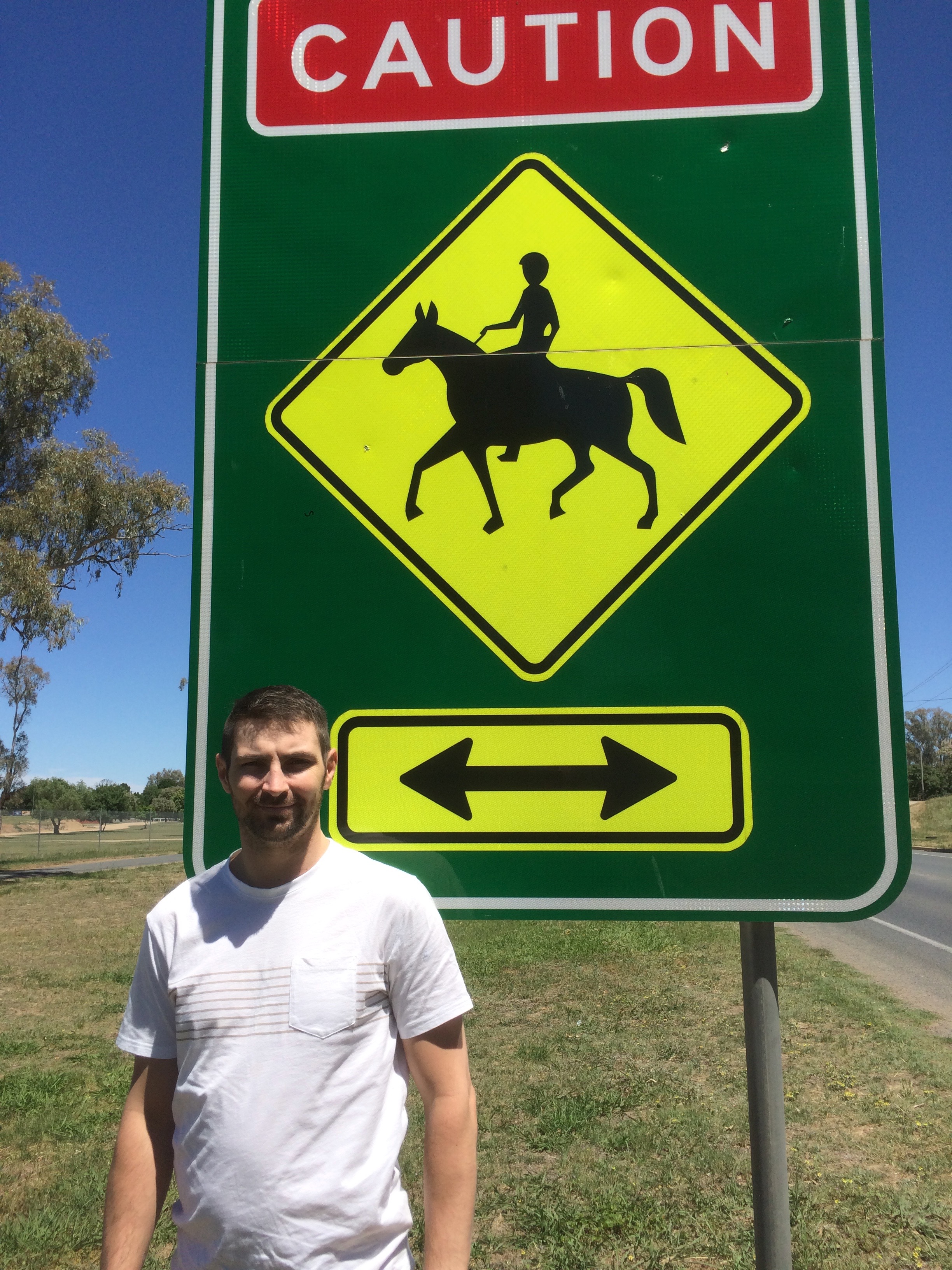 A Charles Sturt University (CSU) student is using his studies to push for a new horse crossing in Wagga Wagga to improve community safety.
Working as a track work rider to support his studies, Mr Scott Cox had identified a need to construct a horse crossing near the Murrumbidgee Turf Club to ensure horse and riders crossed the road safely.
Currently, the section of road where riders and handlers cross with their horses is zoned as 60 kilometres per hour. There have been a number of incidents as the horses become easily spooked due to the speed of traffic.
As part of his Bachelor of Teaching, Mr Cox undertook an assessment that identified a civic issue which he then discussed within his class and wrote a plan to bring about change. Mr Cox saw this as an opportunity and took it a step further by creating an online petition. He called for signatures so that he could lobby the local council to create the horse crossing.
Mr Cox said basing his assessment on a real-world example was not only beneficial to his study but also reflected the strong community ethos of Charles Sturt University.
"The University encourages us to be involved in the community, so it was a perfect opportunity to put my learning into practice," Mr Cox said.
Mr Cox's lecturer in the CSU School of Humanities and Social Sciences Ms Elise Rosser, said that the University placed an emphasis on student learning being applied to the communities they lived in.
Pointing to Mr Cox's project as an excellent example of humanities studies making a valuable contribution to the local community, Ms Rosser said, "Charles Sturt University encourages students to make a contribution to the community.
"The program gives young people an opportunity to understand local government and participate in change that helps build stronger regional communities."
Mr Cox agreed, saying that now he's received 1600 signatures the next step will be to submit it to Wagga Wagga City Council.
"I set myself a goal of 1500 signatures, and now that's been exceeded I will write the letter to local council, with the help of Elise, to lobby for the horse crossing," Mr Cox said.
Ms Rosser said the success of Mr Cox to exceed his signature target, along with Wagga Wagga's younger population, was just one example of their strong community spirit and desire to bring about change that benefited the whole community.
The petition is still open, sign it here.
Media contact: Chris Gillies, 0447 757 066
Media Note:
Contact CSU Media to arrange interviews Mr Scott Cox and with Ms Elise Rosser from the CSU School of Humanities and Social Sciences.