New AgriTech innovators to pitch their initiatives in Wagga Wagga
Thursday, 6 Sep 2018
* New entrepreneurs will present their initiatives at a 'Pitch Evening' at CSU AgriTech Incubator on Monday 10 September in Wagga Wagga
* Media opportunity at 10am with founder of Outback Wings which will provide animal health care and 24-hour emergency vet services across a 7.69 million square-kilometre area
* Guest speaker at the 'Pitch Night' is an internationally recognized food systems innovation expert and CEO of AgThentic, a global food and agriculture strategy firm
Six more emerging entrepreneurs from across the Riverina will present their initiatives at a 'Pitch Evening' at the Charles Sturt University (CSU) AgriTech Incubator on Monday 10 September in Wagga Wagga.
Earlier that day a media opportunity at 10am at the AgriTech Incubator, building 6, CSU Wagga Wagga (car park 11) is available to meet AgriTech Incubator participant and founder of Outback Wings, Ms Mackenzie Bond, a first-year CSU student studying a Bachelor of Animal Science.
AgriTech Incubator project officer Ms Siobhain Howard said, "The emerging entrepreneurs have been developing their business ideas at the third CSU AgriTech Incubator program.
"The AgriTech Incubator aims to spark innovation and economic development in the Riverina region by supporting the development of start-up companies and facilitating innovation within small-to-medium-sized enterprises by providing access to University expertise and facilities.
"While the AgriTech Incubator specifically encourages start-ups seeking to leverage new technologies from 'farm to fork', it is open to participation by any 'tech-enabled' regional start-up.
"The current cohort of start-up founders have been refining their business concept in a supportive and collaborative environment at the University in Wagga Wagga.
"Participants have been working on a number of diverse ideas, ranging from food labelling to a disruptive insurance platform and veterinary services for the outback.
"The Incubator Program concludes with a 'Pitch Evening' on 10 September, with participants having five minutes to pitch their business idea to the audience."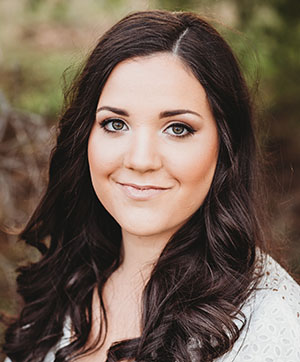 The guest speaker at the 'Pitch Night' is Ms Sarah Nolet, an internationally recognized food systems innovation expert and the CEO of AgThentic, a global food and agriculture strategy firm. Ms Nolet has been instrumental in building the early stage agtech ecosystem in Australia. She has advised dozens of start-ups, designed accelerator programs, and consulted to established agribusinesses, as well as helping industry, universities, and government to develop and implement forward-looking initiatives in food system innovation.
Agritech Incubator participant Ms Mackenzie Bond (pictured left), a first year CSU student studying a bachelor of Animal Science, is the founder of Outback Wings. Outback Wings will aim to provide animal health care and reliable 24-hour emergency vet services across a 7.69 million square-kilometre area and is inspired by the Royal Flying Doctors Service of Australia. The services will aid sustainable crop and stock feed production, as well as growth in commercial livestock enterprises. Outback Wings is dedicated to improving animal health and biosecurity in rural and remote regions of Australia.
More information can be found at: http://innovate.csu.edu.au/incubators/agritech
Media contact: Bruce Andrews, 0418 669 362
Media Note:

Contact CSU Media to arrange interviews.
The CSU AgriTech Incubator was enabled by the generous financial support of the New South Wales Government through the Department of Industry's, Boosting Business Innovation Program with co-investment by the University.
The AgriTech Incubator is just one of CSU's initiatives supporting entrepreneurship in regional New South Wales, along with the CenWest Innovate in Bathurst and the Walan Mayinygu Indigenous Entrepreneurship Pop-Up Innovation Hub in Albury-Wodonga.