NSW government arts grant for Booranga Writers' Centre
Friday, 1 Dec 2017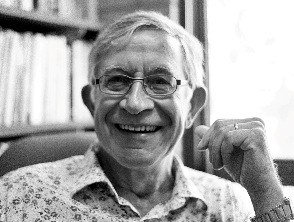 Booranga Writers' Centre at Charles Sturt University (CSU) in Wagga Wagga has received a grant of $46 500 for 2018 from the NSW government's Arts and Cultural Development Program.
The President of Booranga Writers' Centre and adjunct senior lecturer in the CSU School of Humanities and Social Sciences Mr David Gilbey (pictured) said the grant will fund two part-time positions of office manager and creative director, and four writers-in-residence during 2018.
"The grant's focus on infrastructure support makes possible the Centre's literary programs and writerly advocacy in this region," Mr Gilbey said.
"We try to engage writers with different styles, modes, demographics – in order to encourage regional writers to explore and develop their work towards publication, by providing immediate access to the skills, networks and advice of the successful writers who come here."
In 2018 all the writers-in-residence are accomplished women; poet Ms Jill Jones from Sydney and Adelaide; Indigenous poet Ms Ellen Van Neerven, a Yugambeh woman, from Brisbane; playwright Ms Donna Abela from Wollongong; and young adult author Ms Claire Zorn from NSW.
While in residence, each writer will offer a reading/performance in Wagga Wagga, and present a writing workshop at Booranga.
"We are particularly pleased that, in the competitive environment of arts funding, this particular grant shows confidence in Booranga's capacity to both manage the grant and to develop opportunities for regional writers," Mr Gilbey said.
"During the year, Booranga will work with other arts and education groups in the region, such as the English Teachers' Association, Eastern Riverina Arts, and individual writers/artists to promote writing opportunities for all ages and many dispositions.
"As well, we hope to publish fourW, the annual anthology of new writing, at the end of 2018.
"We are grateful for funding and in-kind support from both Charles Sturt University and Wagga Wagga City Council. Booranga in 2018 promises a rich feast of literary delights."
Media contact: Bruce Andrews, (02) 6338 6084
Media Note:

Contact CSU Media to arrange interviews with Mr David Gilbey.
The NSW Government's Art and Cultural Development Program (ACDP) is delivered as part of Create in NSW, the NSW Arts and Cultural Policy Framework. Funding supports programs that are central to cultural life to grow a thriving, connected arts and cultural sector with, and for, the people of NSW.