Public lecture on rights and innovation for older workers
Thursday, 8 Feb 2018
Older workers in Australia are facing a 'Catch-22' situation.
"Workforce trends and government policy tell us we will need to work longer before achieving a well-earned retirement," says Head of Campus at Charles Sturt University (CSU) in Albury-Wodonga, Dr Jennifer Munday.
"At the same time, many older workers report experiencing discrimination in their search for jobs."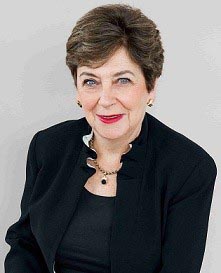 The federal Age Discrimination Commissioner, The Honorable Dr Kay Patterson, AO, will address this dilemma and present some solutions in a free public lecture titled 'Older Workers - Rights, Innovation and Inclusion'.
This free event will be held as part of the University's Exploration Series at CSU in Albury-Wodonga on Tuesday 13 February.
"We invite the people of Albury-Wodonga and surrounding areas to meet Dr Patterson and hear about how we might resolve this dilemma," Dr Munday said.
Dr Patterson will also discuss innovative opportunities for promoting the rights of older workers and creating an inclusive and productive workforce for Australia.
Event details:
When: 6pm - 7pm, Tuesday 13 February (followed by light refreshments)
Where: CD Blake Auditorium (Building 751, Room 104), CSU in Albury-Wodonga,
off Elizabeth Mitchell Drive, Thurgoona
Parking: Car Park 2
About the Exploration Series
The Explorations Series brings speakers from diverse disciplines to CSU campuses to share the latest ideas, thinking and opinions on contemporary social, scientific and cultural issues.
Media contact: Wes Ward, 0417 125 795
Media Note: