CSU helping feed members of the community in need
Thursday, 8 Nov 2018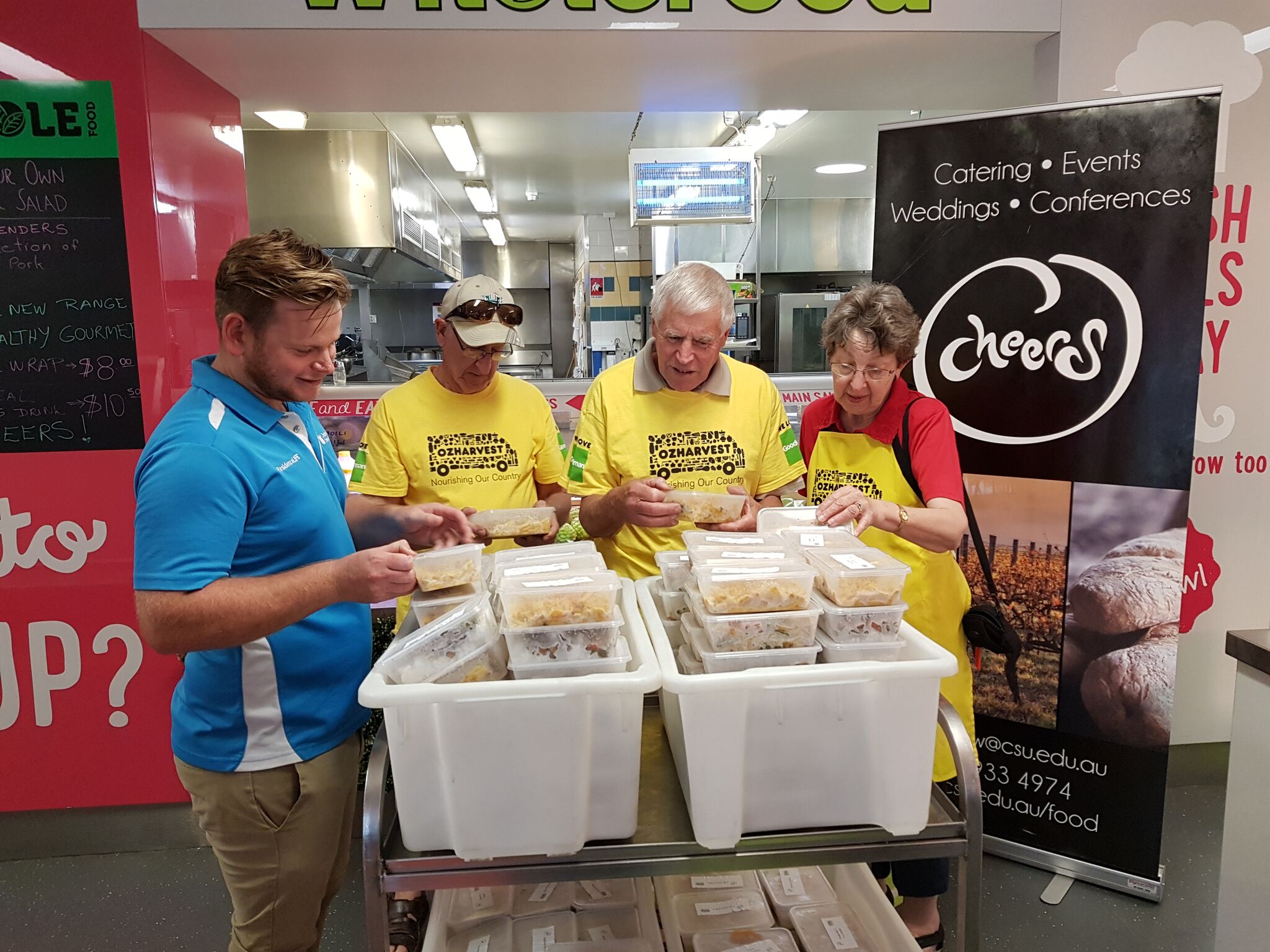 Charles Sturt University (CSU) in Wagga Wagga is turning unused food left behind by students into meals for the vulnerable with its annual Move Out Cook Up event held on 13 November 2018.
Toby Perry, CSU Healthy Eating, Entertainment and Retail Services (CHEERS) coordinator, said when students move out of the University accommodation at the end of the year unused food is often left behind, creating an opportunity that they were putting to good use.
"The Charles Sturt University Department of Residence Life in Wagga Wagga was collecting dry goods and sending them to charity for several years, but in 2016 the CHEERS catering team expanded on the idea by using the frozen or perishable foods left behind to create a variety of frozen TV style dinners to be given to a food bank," Mr Perry said.
Mr Perry said the food bank selected was OzHarvest, an organisation that distributes quality excess food to over 1300 charities nationally.
"In the first year the event was held the CHEERS team supplied 222 meals, this grew to 348 the following year.
"This year we've already exceeded our target by preparing 503 meals," Mr Perry said.
With the departure of students the catering kitchen falls quiet and Mr Perry said the Move Out Cook Up is a way to use their time to do something good for the community.
"We also like to use it as a fun challenge between the chefs, to see who can make up the most varieties of meals from the many boxes of ingredients," Mr Perry said.
Mr Perry said the Move Out Cook Up brings together various areas of CSU and is a positive experience for everyone who gets involved.
"The University reduces food waste going to landfill, we get people across departments collaborating with a common purpose, our students are pleased to know that what they don't want to take home is being used for people who need it and a lot of the work is already done for Oz Harvest, who only have to pick up all those finished meals from one spot and distribute them," Mr Perry said.
Mr Perry added it was satisfying way to work with and engage with the local community.
"The event shows Charles Sturt University is living out its values and is having a positive impact on the lives of local and regional people, beyond just being a venue for higher education," Mr Perry said.
Photo credit: CSU CHEERS working with OzHarvest Riverina volunteers.
Media contact: Chris Gillies, 0439 068 752
Media Note:
Contact CSU Media to arrange interviews with Toby Perry.