Bathurst booming with creative opportunities for CSU graduates
Thursday, 1 Nov 2018
* CSU theatre media alumni feature of Bathurst production The Climbing Tree
* CSU theatre media course a credit to local talent
* The Climbing Tree to premiere in Bathurst on Friday 2 November
A group of Charles Sturt University (CSU) theatre media alumni will this week be involved in local Bathurst production, The Climbing Tree – part play, part ghost story, and part musical examining what lies beneath the surface of Bathurst.

The Climbing Tree, to premiere this Friday 2 November at the Bathurst Memorial Entertainment Centre (BMEC) will deliver one of many high-quality examples of what the region can produce.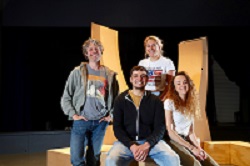 CSU senior lecturer in theatre media in the CSU School of Communication and Creative Industries in Bathurst Dr Soseh Yekanians said the fact that the production features two current CSU theatre media students - Janda Nichols and Greygryn Holgate-Gorton, three CSU graduates - Tim Hansen, Madelaine Osborn and Heidi Annand and one current CSU staff member, Karl Shead reflects the vast range of opportunities the Bathurst region has to offer those who have completed the Bachelor of Theatre Media course. "Having worked in many capital cities, I have never seen quite the range of opportunity that theatre media graduates have available to them right here in Bathurst," Dr Yekanians said.
"This is a testament to the degree itself and the advantages that being at a regional university can bring.

"Because of the University's long-standing reputation in regional Australia, it has developed close relationships with major local organisations such as BMEC and Arts Out West, not to mention the ongoing connections we already have with our successful theatre media alumni around the world."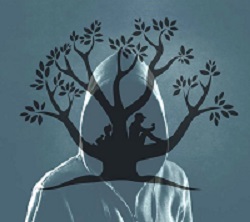 Developed over three years, The Climbing Tree is the product of BMEC in partnership with the Australian Theatre for Young People (ATYP), and with extensive community consultation has welcomed local talent to bring their range of skills to the production. Ms Heidi Annand, 2016 CSU theatre media graduate and Local Stages assistant producer at BMEC, will be working on the production as a stage manager. She said that studying the course at CSU really opened her eyes to the importance of regional arts for small communities.

"There seems to be this idea that when you finish university, you then have to move to the big smoke to cut your teeth," Ms Annand said. "And as much as I see the value in that, I'm committed to skipping that step and focussing my career in regional Australia.

"Regional areas are perfect for emerging artists and exploring practice. Bathurst is fortunate to have a thriving arts community, in part thanks to Charles Sturt University, and many champions who advocate for us and fight for funding and support."
The Climbing Tree showtimes below:
Date: 2 – 6 November
Location: BMEC, 105 William St Bathurst
Purchase tickets here

Date:22 – 24 November
Location: Riverside Theatres - corner of Church and Market Streets, Parramatta
Purchase tickets here

Featured in the picture from left to right: Tim Hansen, Janda Nichols, Heidi Annand (standing), Madelaine Osborn
Media contact: Hilary Longhurst, 0498 578 541
Media Note:

Contact CSU Media to arrange interviews.