Indigenous future students gather at CSU Bathurst
Monday, 21 Aug 2017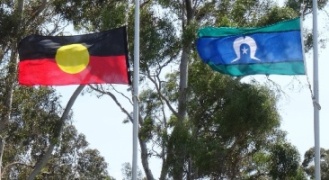 Indigenous students from across regional NSW will get a chance to experience university life first-hand at the Indigenous Access Program (IAP) to be hosted at Charles Sturt University (CSU) in Bathurst from Monday 28 August to Friday 1 September.
The IAP is an intensive five-day alternative entry program to CSU designed to build confidence in potential future students as part of the University's commitment to providing personalised support to encourage Indigenous students to enrol in CSU courses.
Manager of the Indigenous Student Centre at CSU in Bathurst Mr Nathan Peckham said, "The prospective students undertake a range of assessments to determine their suitability for their chosen course. They have access to course and career advice, meet staff and students, and take campus tours to inspect facilities."
The IAP is only for students intending to study at CSU, and successful completion of this program will provide entry into a range of CSU bachelor courses. Learn more about the Indigenous Access Program here.
Media contact: Bruce Andrews, (02) 6338 6084
Media Note:

Contact CSU Media to arrange interviews with Mr Nathan Peckham.