Tournament of Minds engages regional school students
Friday, 25 Aug 2017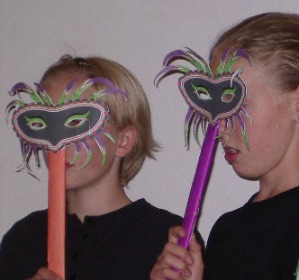 The annual day-long regional Tournament of Minds competition for school students from Year 5 to Year 10 will be held at Charles Sturt University (CSU) in Bathurst on Sunday 27 August.
Dr Denise Wood, acting Director of Learning Design and senior lecturer in the Division of Learning and Teaching said the tournament involves problem solving and creative thinking activities appropriate to the students' ages. Dr Wood liaises each year with the Regional Director, Ms Annette Welch, to host the event at CSU.
"Parents, families and children all come to watch them perform in their chosen discipline," Dr Wood said.
"The event has taken place at the University in Bathurst since about 2008, and it is amazing to have so many students and families here on campus making use of the facilities.
"Current Charles Sturt University students will be involved in judging the activities."
The event organisers expect approximately 300 students, parents, families and teachers to attend.
Students will compete to solve problems in four discipline areas: language literature, social sciences, science technology, and engineering mathematics. All the performances will be in the Mansfield Building (building 1411) in various tutorial and lecture rooms. The performances continue throughout the day, with a final presentation at 3.30pm.
"Teams nominate one area and have worked on the solution to the given problem in that area for the last six weeks," Dr Wood said.
"On the day they also compete in a spontaneous problem solution where they have to work together in a limited time to come up with an answer. Their discipline area solution is presented in a 10-minute performance, which they present in a three metre square. All their props, costumes and bits and pieces have to be made by them. The script will have been written by the team, and they will have had no outside support in completing their solution."
Media contact: Bruce Andrews, (02) 6338 6084
Media Note:

Contact CSU Media to arrange interviews with Dr Denise Wood.
The Tournament of Minds is in the Mansfield Building (building 1411) adjacent to the CSU library and central quadrangle at CSU in Bathurst from 8.30 am to 4pm on Sunday 27 August.