CSU in Orange welcomes new students for O Week
Friday, 17 Feb 2017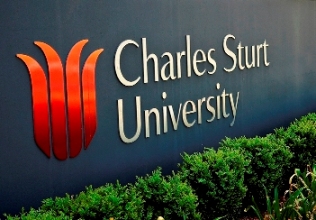 More than 140 new students will be welcomed to Charles Sturt University (CSU) in Orange at the start of Orientation Week (O Week) on Monday 20 February.
Head of Campus at CSU in Orange, Dr Heather Robinson, will welcome new students and their families at a Commencement Ceremony at 10am on Monday.
The formal academic Ceremony on Monday will welcome new students to Charles Sturt University in Orange but orientation will continue all week," Dr Robinson said.
"It is an important opportunity for students to settle in to university, find their way around and make friends.
"The experience of university is much more than studying a particular degree; it is about gaining the generic skills and knowledge that can be applied to all areas of life, the friends and colleagues that remain part of a professional journey, and participation in the University and Orange communities.
"I welcome all new students at Charles Sturt University in Orange and encourage them to make the most of this wonderful experience."
The Commencement Ceremony will be followed by Market Day stalls and activities for clubs and local businesses, with academic orientation and social activities throughout the week.
Classes for new and continuing students start on campus on Monday 27 February.
Across the University, more than 8 700 students will begin studying at CSU in 2017, 2 800 of those on-campus and nearly 6 000 through CSU Online.
Media contact: Bruce Andrews, (02) 6338 6084
Media Note:
Contact CSU Media to arrange interviews with Head of Campus at CSU in Orange, Dr Heather Robinson.