CSU hosts 2016 RYLA conference in Orange
Tuesday, 5 Apr 2016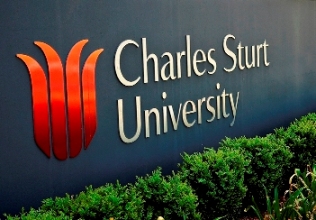 Charles Sturt University (CSU) will host the 2016 Rotary Youth Leadership Awards (RYLA) Conference in Orange from Monday 11 April to Friday 15 April.
RYLA is a worldwide Rotary youth program organised by Rotary Districts to provide opportunities for community leadership development.
Manager of student initiatives in Residence Life (in the CSU Division of Finance) and member of host Rotary District 9700 Ms Joanne McRae said RYLA is about leadership, learning, communication, and confidence.
"The 2016 RYLA theme is Developing Your Leadership Potential, based on an Australian Leadership Capability Framework," Ms McRae said.
"The forum is for people aged 18 to 28 years who have demonstrated leadership, intelligence, and compassion within their local community, and seek to develop their skills further.
"RYLA is an intense program, challenging participants to activate their potential as leaders and to impact on their communities and the world. It includes top-class speakers and give delegates the chance to participate in an interactive adult learning environment."
Keynote speakers include CSU Vice-Chancellor Professor Andrew Vann, Mr Charles Tarbey from Century 21, educational leader and author Ms Pam Ryan and CSU academic Dr Michelle Evans. The 2016 RYLA conference is hosted and sponsored by CSU under its Community-University Partnerships (CUP) Conference Grants Program. Through this program the University provides in-kind contributions such as the use of CSU facilities to host community-based conferences, seminars, and events on its campuses.
Media contact: Bruce Andrews, (02) 6338 6084
Media Note:

Contact CSU Media to arrange interviews.
Rotary District 9700, the host district, covers a very similar area to the CSU footprint, ranging from Oberon, Orange, and Bathurst, to Lake Cargelligo, Wagga Wagga, and Griffith. The 38 participants from 16 Rotary Clubs at 2016 RYLA will be drawn from a wide geographical area, and from diverse backgrounds (including professionals, students, trades, and entrepreneurs).
Rotary Clubs, individual employers, or large organisations provide the funding to sponsor youth leaders to attend.
A wide range of topics will be covered at 2016 RYLA, including:
· Leadership through knowledge;
· Personal and interpersonal skills;
· Speaking in public;
· Organisational skills;
· Looking after me – resilience training and life balance;
· Conflict resolution;
· Career skills; and
· Leadership and Strategy. There will also be community service activities and practical leadership challenges, providing engaging learning experiences for future leaders.