Wildlife corridor to help birds save energy
Tuesday, 19 May 2015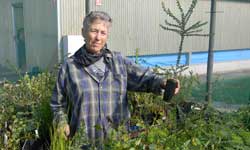 Staff and students at Charles Sturt University (CSU) in Orange will band together on Friday 22 May to create a wildlife corridor to assist local birds. The wildlife corridor at CSU in Orange will help birds to complete their foraging circuit around the dam. The tree planting event has been organised by lecturer at the University's School of Agriculture and Wine Sciences Dr Cilla Kinross, with the support of CSU Green."I noticed when I was doing my PhD in Orange that many of the birds would come to the end of the small existing windbreak, then turn around and head back. Alternatively, they had a long flight to the next windbreak. Neither of these options are efficient and having a full circuit means less energy expended on 'travel' and more on the good stuff like food," Dr Kinross said. CSU staff and students will gather from 9.45am to 12pm on Friday 22 May 2015 at CSU in Orange to help create the wildlife corridor.
Media contact: Hannah Guilfoyle, 0417 125 795
Media Note:

Contact CSU Media for more information.