CSU promotes quality online teaching and learning
Monday, 12 Mar 2018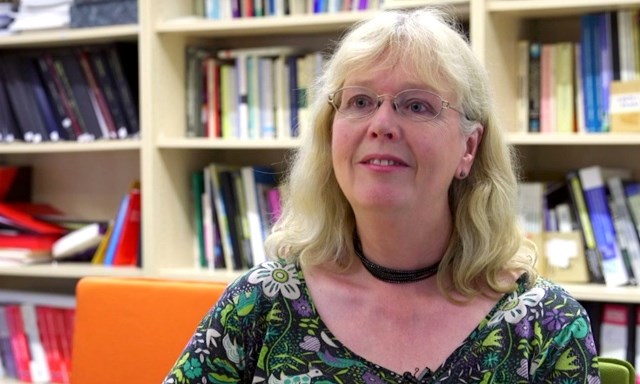 A new series to promote and sustain high quality online teaching and learning will be launched this week by Charles Sturt University (CSU) through its u!magine think-tank initiative.
U!magine is CSU's digital learning and innovation laboratory which aims to spark educational innovation, be a catalyst for new scholarship in online learning, and explore the ways that new and emerging technologies can be used to transform learning as we currently know it.
This first in the We!magine Series 2018 involves a five week program of events that expore 'Big Data and Related Analytics'.
A free guest lecture by Dr Rebecca Ferguson, a senior lecturer in the Institute of Education Technology at The Open University in the United Kingdom, will launch the we!magine Series in Wagga Wagga.
Dr Ferguson will speak on 'Data and Learning: Future Visions' from 4.30pm to 5.30pm on Thursday 15 March at TAFE NSW in Wagga Wagga (room D204, level 2, D block, corner of Macleay and Coleman streets).
Learning analytics involves the measurement, collection, analysis, and reporting of data about learners and their contexts to improve student learning and their environments.
Dr Ferguson will explore the question of how can we use learning analytics for 'good and what do we need to consider as the field evolves in the future?'. Her talk will also look at the role of data and analytics in learning, and ethics and privacy issues.
"We believe this talk by Dr Ferguson will interest teachers, administrators and those involved in teaching and learning whatever the grade or level," said Dr Lyn Hay from u!magine.
People can register for the lecture here.
The free talk will be live-streamed via https://livestream.com/uimagine/ferguson. The hashtag, #weimaginedata can be used on Twitter to follow the conversation and ask questions.
The We!magine Series 2018 will explore the potential application of a range of digital technologies to support online innovation in a variety of industry, community and academic contexts.
In collaboration with the CSU's Adaptive Learning & Teaching Services unit, u!magine will encourage educators to explore the use of data to support learning and teaching.
Media contact: Fiona Halloran , (02) 6933 2207
Media Note:

For further information, contact CSU Media.