Riverina Playhouse to undergo major facelift
Monday, 23 Oct 2017
A well-known cultural facility, the Riverina Playhouse will soon be temporarily closed to enable much needed refurbishments to be undertaken.
Announcing the temporary closure today, Charles Sturt University Director of Facilities Management, Mr Stephen Butt said the closure of the Playhouse will be a necessary inconvenience but the end results will be worth the wait.
"We recognise the closure will cause some disruption for not only staff and students of CSU but also those community groups who make use of the facility," Mr Butt said.
"However, the work that will be carried out to the Playhouse during this down time will ensure the facility is state-of-the art and even better able to service the needs of the creative arts into the future."
Mr Butt was joined at the announcement today by Associate Professor Sue Wood, Head of School for Communication and Creative Industries at CSU as well as the refurbishment project officer Mr Neal Molineaux and representatives of ICG, the successful builder selected to carry out the project.
According to Mr Molineaux, the refurbishment will cost an estimated $3 million and deliver upgraded amenities to ensure the Playhouse includes disabled access and facilities, upgrades to the theatre seating, new lighting grid systems, wall and floor furnishings, new auditorium layout with new theatre chairs providing generous leg room, new emergency and exit lighting and a re-organised foyer area.
"I know the enhancements to the Playhouse will be enjoyed by those who perform in the theatre and those who attend performances alike," Mr Molineaux said.
"The environment will also benefit from some of the upgrades, with a key focus on sustainability features. The mechanical systems and lighting to be installed will be energy efficient and water saving fittings will be added to the hydraulic systems".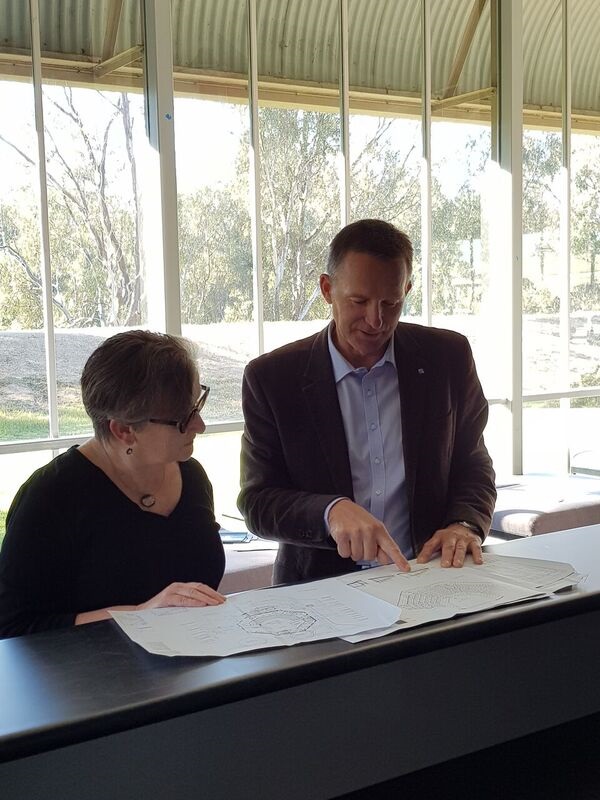 Associate Professor Sue Wood welcomed the news of the refurbishments and said that staff and students from the School of Communication and Creative Industries were very excited about the anticipated upgrades and looking forward to performing in the newly refurbished facility when it reopened in 2018.
The Riverina Playhouse was established in 1986 and has had limited improvements since that time. It will be closed from 28 October 2017 until 9 July 2018 and CSU students will be using alternative venues at the Boorooma Campus and other community facilities during this period.