Teachers and students to learn coding at AgriTech Incubator in Wagga
Tuesday, 15 May 2018
* Computer coding training for Riverina teachers and female high school students
* AgriTech Incubator supports women and girls into tech and entrepreneurial activities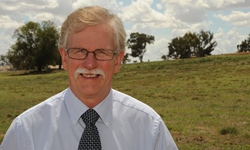 The AgriTech Incubator at Charles Sturt University (CSU) in Wagga Wagga will host computer coding training for teachers and students from Riverina schools on Wednesday 16 and Thursday 17 May.
Following the success of the 2017 event, the 2018 sessions will again be delivered by Code Club Australia which teaches students how to program by showing them how to make computer games, animations and websites. Code Club also delivers training to equip teachers with the confidence and ability to teach their students to code.
Professor of Food Engineering in the CSU School of Agricultural and Wine Sciences, John Mawson (pictured), said, "The AgriTech Incubator teacher training day on Wednesday 16 May is fully booked, and over 90 students are expected to attend the coding event on Thursday17 May, to learn how to create a rainbow predictor using Python and Raspberry Pi programs.
"Students and teachers are travelling from towns across the Riverina − Cootamundra, Griffith, Junee, Leeton, Tullibigeal, Wagga Wagga, and Young − to attend the events.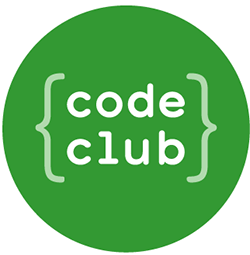 "Offering specialised programs supporting women and girls into tech and entrepreneurial activities is just one of the goals of the AgriTech Incubator.
"The 2018 event follows the successful AgriTech Incubator at Charles Sturt University which delivered its first coding event specifically for Years 9 and 10 female high school students in the Wagga Wagga region in November 2017. Then, students created computer generated modern art, using Python, and the event was very well received by both students and teachers.
"The teachers at that event also noted they would greatly value a training day to improve their ability to support STEM related initiatives in their schools," Professor Mawson said.
The coding events will be held at the AgriTech Incubator, building 6, CSU in Wagga Wagga (car park 11) from 10am Wednesday 16 (for teachers) and Thursday 17 May (for students).
The AgriTech Incubator is funded by the NSW Department of Industry with significant additional funding from CSU, with the coding events being in partnership with Code Club Australia (https://codeclubau.org/).
Media contact: Bruce Andrews, 0418 669 362
Media Note:

Professor John Mawson will be available for interview at 10am on Wednesday 16 May at the AgriTech Incubator (building 6) at CSU in Wagga Wagga.