World Social Work Day marked in Wagga Wagga
Monday, 20 Mar 2017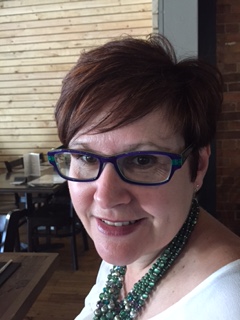 Charles Sturt University (CSU) academics and local social workers will celebrate World Social Work Day on Tuesday 21 March at a special dinner in Wagga Wagga.
Lecturer in social work and human services in the CSU School of Humanities and Social Sciences Ms Therese Jones-Mutton (pictured) said, "Social workers are passionate advocates for a more socially-just Australia, and nationally the Australian Association of Social Work is promoting the difference social workers make to society.
"Locally, the World Social Work Day celebration is being organised by the Wagga Social Work Network which is now its third year of operation. We feel it is important to highlight the value of social work to society on this significant international day."
In 2017 World Social Work Day highlights the theme 'Promoting Community and Environmental Sustainability', which relates to the third pillar of the Global Agenda for Social Work and Social Development.
Ms Jones-Mutton, who is also an organising committee member of the celebrations in Wagga Wagga, said, "The Wagga Social Work Network is a network of professional social workers and social work students. Its aim is to network, share information, participate in continuing education, and mentor and support students coming into the profession."
At the Network dinner on Tuesday night the audience will hear an address by leading international guest speaker, Professor Tiina Silvasti. She is Professor of Social and Public Policy in the Department of Social Sciences and Philosophy at the University of Jyväskylä, Finland.CSU offers undergraduate and postgraduate programs in Social Work and Human Services, read more here.
Media contact: Bruce Andrews, (02) 6338 6084
Media Note:

Ms Therese Jones-Mutton is a lecturer, social work field education coordinator and manager of work place learning for the social work discipline in CSU's School of Humanities and Social Sciences in Wagga Wagga. Contact CSU Media to arrange interviews.
Registrations have closed for the Wagga Social Work Dinner at 6.30pm Tuesday 21 March at the Function Room at the Town House, Margan Street Wagga Wagga.
The dinner organising committee is Ms Therese Jones-Mutton (CSU), Mr Aaron Morison (Intereach), Ms Taryn Humphries (Anglicare), and Ms Kathleen Gaisford (a CSU graduate).
Guest speaker Professor Tiina Silvasti from the University of Jyväskylä, Finland, has studied the social consequences of structural change in agriculture and cultural models that organize farmers' way of life, covering also gender and environmental issues. Her recent research interests lie in food system studies, particularly in food security in the first-world context, and food aid delivery in wealthy Western countries. Besides publishing articles in scientific journals, both in Finnish and in English, she has written two books (in Finnish) and co-edited nine books (two in English).