Course for ageing well in North East Victoria
Monday, 30 Apr 2018
> CSU is offering a short course on strengthening community capacity to support ageing people in North East Victoria.
> Nearly one-third of people in the Ovens-Murray region are currently aged over 60 years.
> Course aims to help community account and prepare for an ageing population in the region.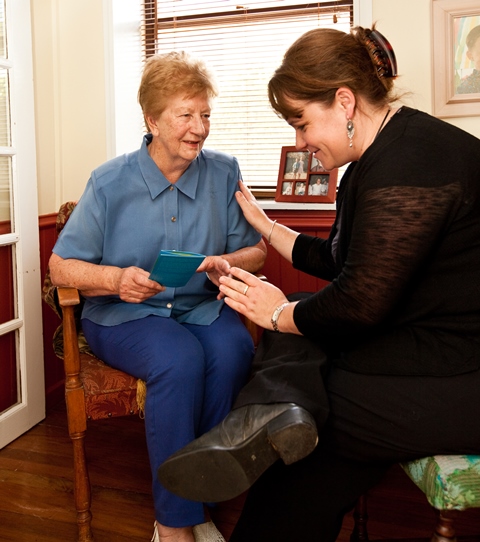 Charles Sturt University (CSU) and the Department of Health Human Services Victoria (DHHS) have created a program that will help services and community members develop the skills to effectively address community needs for an ageing population.
"The course aims to support participants to think innovatively to develop a liveable and inclusive community for older people, while fostering partnerships between course participants and colleagues and relevant agencies," said CSU Wangaratta Regional Study Centre Manager Ms Ilena Young.
"In the Ovens Murray region, people aged 60 and over account for 32 per cent of our community," said DHHS Director for Eastern Division (2017), Ms Sandy Austin.
"More people over 60 live, work, learn and contribute to our community than any other group in the region," Ms Sandy Austin said.
The course consists of four modules, each running face-to-face for two days.
During the course, participants will learn how to:
> Understand and interpret various social models of ageing;
> Examine the social determinants of health in ageing;
> Analyse choices and options available to older adults;
> Create social policy for age friendly communities;
> Develop individual and structural healthy ageing opportunities; and
> Develop systems necessary to support this work.
DHHS have put forward funding to support scholarships which reduce the cost by 50 per cent.
The course totals eight days in all, with the first two-day module commencing at 9am on Thursday 24 May, at the CSU Wangaratta Regional Study Centre, 218 Tone Rd, Wangaratta.
Successful completion of the course and the associated assessment tasks can give participants one subject credit towards the CSU Graduate Certificate in Gerontology and Master of Gerontology.
Media contact: Wes Ward , (02) 6933 2207
Media Note:

For interviews with CSU Wangaratta Regional Study Centre Manager, Ms Ilena Young, contact CSU Media.
See online brochure for details on and application for the course.