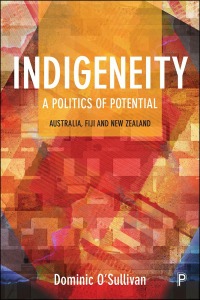 A new book by a Charles Sturt University (CSU) academic is the first comprehensive integration of political theory to explain indigenous politics.
Indigeneity: A politics of potential – Australia, Fiji and New Zealand is the sixth book by Associate Professor of political science Dominic O'Sullivan in the CSU School of Humanities and Social Sciences.
Professor O'Sullivan says the book explores national reconciliation, liberal democracy, citizenship and indigenous political authority.
"By examining the basic question of citizenship − who belongs, and on whose terms? − I argue that indigeneity's local geo-political focus, underpinned by global theoretical developments in law and politics, makes indigeneity a movement of forward-looking transformational politics," he said.
"Citizenship defines the terms of indigenous belonging to the liberal state. It is an ideological and power laden concept that can exacerbate or mediate political tensions over the distribution of public power and authority.
"Nations like Australia and New Zealand have long histories of using citizenship to promote assimilation.
"However, liberal citizenship can be differentiated to make it inclusive. It can respond to enduring claims of prior occupancy by recognising the right to difference in cultural expression, but sameness in political opportunities; difference in forms of land tenure, but sameness in capacity to make decisions about how land is used; difference in the ways one is taught at school, but sameness in educational quality."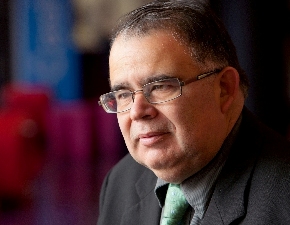 Professor O'Sullivan (pictured) said his book provides an indigenous framework for thinking about how to engage liberal societies in discussions about reconciliation, self-determination and sovereignty.
"Indigeneity is a claim to the liberal recognition of difference," he said. "This has some acceptance in New Zealand, for example, but remains peripheral to mainstream Australian politics.
"Liberal freedom is culturally contextualised. Culture and context matter.
"Cultural context and purpose motivates indigenous economic activity. There is a transgenerational perspective, a time horizon beyond the need for an immediate return to shareholders.
"Culture is preliminary to effective health services and to education which is, in turn, a determinant of indigenous access to labour markets and the ways in which land rights may be used for both material and spiritual purposes. In these ways, the relationship between culture and citizenship is important.
"Citizenship, too, is a determinant of indigenous economic opportunity. It influences people's access to economic agency. When agency is secure one sees that indigenous ethnicity is not synonymous with victimhood."
Professor O'Sullivan says differentiated citizenship requires respect for culture, but it also requires respect for the right to participate in public affairs, to participate in the setting of school curriculums and pedagogies, the setting of labour market policies and standards for the use of natural resources.
"It requires scope for indigenous peoples to influence the character of the state, by sitting in parliaments as a matter of right as they have in New Zealand since 1867, but which Australia does not entertain."
He says the context of indigeneity's engagement with the liberal state explains its separation from ethnic minority politics in Australia and New Zealand, for example. The distinction is emphasised when one compares the indigenous politics of these Australasian states with Fiji, where the recent withdrawal of the colonial power and restoration of the indigenous people's majority population status has not advanced self-determination.
"Indeed, Fiji lacks a coherent philosophy of self-determination which inhibits its indigenous people's capacity for citizenship," Professor O'Sullivan said.
"Fiji is not a liberal state, but amid its political dysfunction are strong international pressures to adopt a liberal democratic form where differentiated citizenship could give indigenous Fijians political voice and cultural security as a basis for reconciliation."
Indigeneity: A politics of potential – Australia, Fiji and New Zealand is published by Policy Press (University of Bristol, UK) and will be launched in Canberra on Thursday 29 June and in Auckland on Thursday 31 August.