Let's support our senior women
Author: Maree Bernoth
Publication Date: Friday, 8 Mar 2019
* Mature aged women who have long cared for others, can be a forgotten group
* Current Royal Commission listening to 'sad, sad series of stories' of poor clinical care
* CSU is educating future aged carers in preparation for an ageing population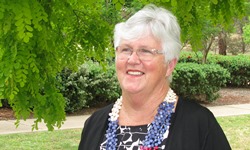 As we celebrate International Women's Day today (Friday 8 March), let's remember a group of women who are often lost in the media landscape.
Mature aged women often provided love and care for their families in their younger years.
However with advancing age and the associated vulnerabilities, they depend on others for and can struggle to get appropriate care.
It was anticipated that the current Royal Commission into Aged Care Quality and Safety would bring attention to the quality of life for older people dependant on care. Unfortunately, despite a few horrific instances of abuse and neglect that have reached the media, the stories are not getting the same prominence as the recent Royal Commission into banking. In the banking Royal Commission, we and national media pundits were outraged that fees and charges were being levied on people who had died.
However, when it was revealed at the ageing Royal Commission in Bendigo on Tuesday 5 March that one older woman was left for days with undiagnosed and untreated broken bones, it received no attention from national media.
After listening to the experiences of families whose loved ones had experienced poor clinical care provided by inadequate numbers of untrained staff, the sitting Commissioner, Ms Lynelle Briggs, stated that she and the Commission audience had heard a "sad, sad series of stories".
And the Commission is not hearing these stories only from residential aged care. In a report released on last Tuesday (6March), Dr Sarah Russell highlighted inadequacies in community service support for older people.
Dr Russell stated that the issues with home care providers are "high turnover of unqualified, inexperienced and untrained support workers". This is of concern as of the 1.3 million people receiving aged related services in 2017-2018, the majority receive home-based care.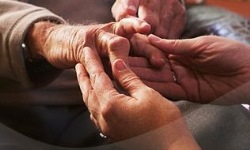 With over 30 years working with older people, I have seen the 'dumbing down' of the aged care sector in relation to the skills of care workers, staff numbers, staff mentoring, and in providing the right skill mix of staff to provide astute assessment and individualised care. Older people are growing in number and have complex needs in relation to medications, chronic and complex care needs, palliative care, pain management, falls prevention, dementia, and nutritional needs, but we now have the least skilled people caring for them.
However, there is some hope. The CSU School of Nursing, Midwifery and Indigenous Health provides learning experiences for undergraduate and research opportunities for post graduate students to develop skills related to interacting with and working with older people. Academics work with aged care providers to support them with transitional programs for newly graduated students.
Our inclusive approach to having older people integral to our teaching has enhanced the learning experiences for our students, which can better prepare them for a bright future in the aged care sector.
It is now the responsibility is all society, not just families and carers, to value older people. We need to recognise, call out and address ageist attitudes to older Women. And on this International Women's Day, let's celebrate the place of older women in our world.