Headlines
Charles Sturt will release a new video on Monday 25 November to mark the official start of this year's 16 Days of Activism Against Gender-Based Violence campaign.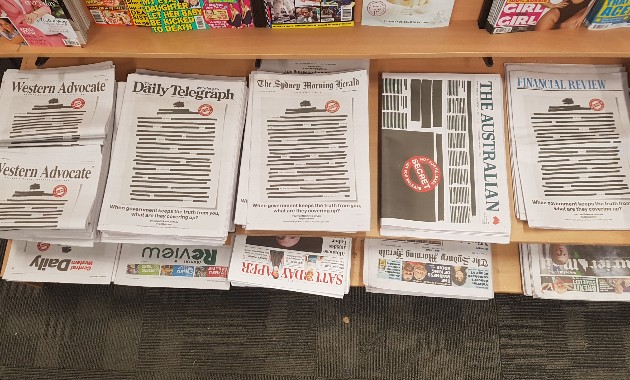 We need to understand the threats that emerging in the Australian media landscape requires us to consider the national security state not just as a protector, but as a potential centre of power not always acting in our interests, but rather its own.

Recent Tweets
Charles Sturt Uni
@CharlesSturtUni
Charles Sturt Uni
@CharlesSturtUni
Despite her terrible loss, Bryony is determined to start uni next year - weve provided her with a study grant so she can meet her goals at #CharlesSturtUni. Please help us assist students via our new bushfire scholarships, well match all donations: bit.ly/2r6gz4q
Charles Sturt Uni
@CharlesSturtUni
Expert in focus
Associate Professor Damian Candusso
SPECIALTY TOPICS: Immersive media, Sound design, Music, Film sound
Damian has over 18 years international award-winning industry experience working in sound design for film, television, animation, games, music and immersive media including virtual reality and 360º film.
Credits include one of the Australia's first room-scale virtual reality projects, War Torn and some of his feature film work includes: Safe Neighbourhood, The LEGO Movie, The Great Gatsby and Happy Feet.
Find an expert
Charles Sturt University has a range of experts who can provide media commentary within their areas of expertise.