Headlines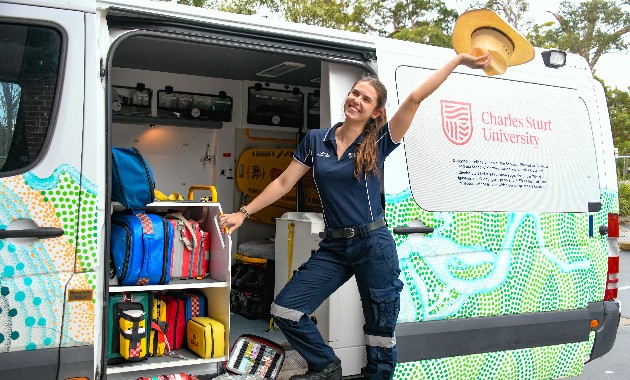 A paramedicine student has secured her first job, before she has graduated, and will swap big waves for big boots as she leaves the Australian coast for Texas desert.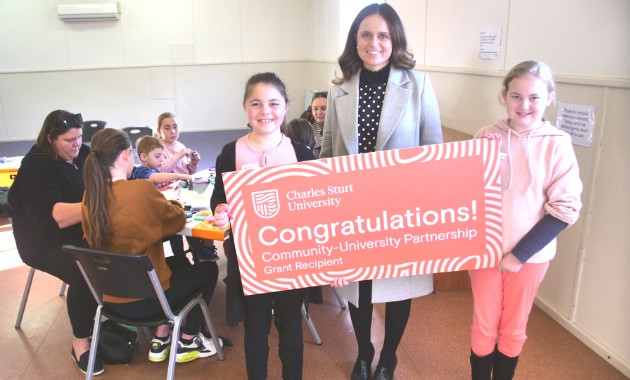 Charles Sturt University gives hope and happiness to sick kids and their families through a $1,000 grant to an arts and craft activity day in Wagga Wagga.

Recent Tweets
Charles Sturt University
@CharlesSturtUni
Its a medal sweep Huge congratulations to our three #CharlesSturtUni student athletes who have each picked up medals at the Commonwealth Games Greta Hayes - Hockeyroo Nathan Katz - Judo Sarah Roy - Cycling Road Race We couldnt be any prouder.
Charles Sturt University
@CharlesSturtUni
Held for children with cancer, the Arts and Craft Activity Day organised by the Country Hope Trust in Wagga Wagga was made possible after receiving 1,000 funding under the 2022 Charles Sturt Community University Partnership Grants program.
Charles Sturt University
@CharlesSturtUni
Its an exciting and important opportunity for Australia to bring a unique international perspective to the @WildlifeDisease Association, and wildlife health more broadly, through my role. #CharlesSturtUni wildlife expert, Professor Andrew Peters. go.csu.edu.au/3by0Lzg
Expert in focus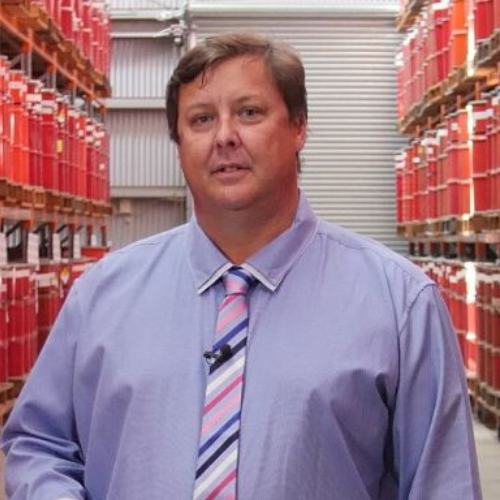 Dr Geoff Currie, AM
SPECIALTY TOPICS: Nuclear Medicine, Diagnostic imaging, Molecular imaging, Radiopharmacy, Pharmacology and Pharmacokinetics, Artificial intelligence with neural networks, Machine Learning
Geoff has broad research and teaching interests across the medical radiation sciences and in health generally, and has published more than 150 peer reviewed journal papers, edited five books and received 11 research excellence awards.
He holds a BPharm, MMedRadSc(NucMed), MAppMngt(Hlth), MBA, and PhD.
Geoff is the International Consulting Editor of the Journal of Nuclear Medicine Technology and is the co-founder of the Rural Alliance in Nuclear Scintigraphy. In January 2020, he was conferred a Member of the Order of Australia (AM) for his contribution to nuclear medicine and medical radiation science.
Find an expert
Charles Sturt University has a range of experts who can provide media commentary within their areas of expertise.