Headlines
Charles Sturt University will celebrate 21 end-of-year graduation ceremonies at its campuses from Monday 5 to Tuesday 20 December.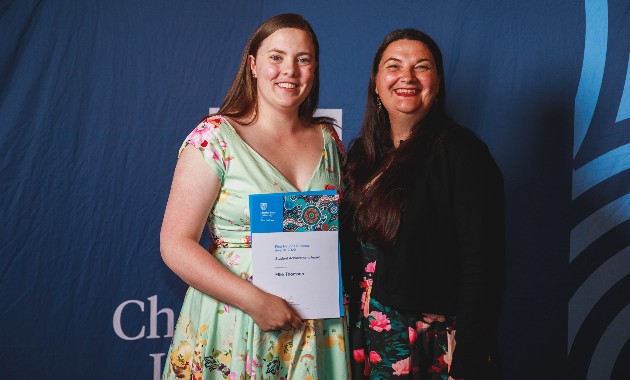 First Nations staff and students were recognised for their contributions to their workplace, studies and community during the First Nations Success Awards last week.

Recent Tweets
Charles Sturt University
@CharlesSturtUni
Every day 30 Australians with mental illness die early of common chronic physical health conditions. A new resource created between researchers from Charles Sturt and other universities and health organisations offers hope in preventing these deaths.
Charles Sturt University
@CharlesSturtUni
Wed like to send a huge congratulations to @AlumniCSU Ally Langdon on her new role Congratulations Ally
Expert in focus
Associate Professor David Smith
SPECIALTY TOPICS: Education and teaching, Teacher education, Online learning, Online assessment, Learning design, Learning and education technologies
David is a learning technologist with a PhD in the field of eLearning from Newcastle University in Australia.
He has developed a broad expertise in education through his work in schools and universities, and in recent years has specialised in the fields of learning pedagogy and technology.
David has worked on the design, development and delivery of educational programs for education authorities in Australia and Europe, and continues to conduct extensive research into the effective implementation of eLearning strategies in the education sector.
Find an expert
Charles Sturt University has a range of experts who can provide media commentary within their areas of expertise.