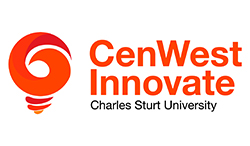 A new round of CenWest Innovate free forums in Lithgow, Bathurst and Murrumburrah (near Young) will help businesses to improve their employee satisfaction and overall productivity.
The focus of the CenWest Innovate Speaker Sessions is 'Increasing employee engagement, wellbeing and effectiveness'.
- Lithgow - Wednesday 4 April - 12pm for 12.30pm to 2.30pm, at the Lithgow Visitor Information Centre, 1137 Great Western Highway, Bowenfels, Lithgow

- Bathurst - Wednesday 4 April - 5.30pm for 6pm to 8pm, at Bathurst Memorial Entertainment Centre (BMEC), William Street, Bathurst

- Murrumburrah - Thursday 5 April - 5.30pm for 6pm to 8pm, at Barnes Store Café, 356 Albury St, Murrumburrah
Ms Christine Sweeney, program coordinator with CenWest Innovate at Charles Sturt University (CSU), said, "Our expert guest speakers will discuss how business owners and operators can enhance their employees work experience and deliver productivity gains for their business.
"I encourage all local business operators to join our experts as they talk them through how to increase employee engagement, wellbeing and effectiveness in their business," Christine Sweeney said.
The speakers are Dr Denise Jepsen, organisational psychologist and academic in the Faculty of Business and Economics at Macquarie University, and Dr Russell Roberts, Associate Professor of Leadership and Management in the CSU School of Marketing and Management in Bathurst.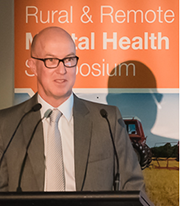 Dr Jepsen will describe the high performance work practices available to managers and supervisors to leverage the potential of their organisation's human capital – their employees. She will also discuss the job factors that lead to employee motivation, satisfaction and effectiveness. Finally, she will present two leadership models that can help leaders at all levels to recognise and adapt their own behaviours so they can best influence and motivate others.

Associate Professor Roberts (pictured left) will talk about how business operators can look after staff, increase their motivation, increase their productivity, and decrease absenteeism and 'presenteeism', by examining ways to increase employee engagement and loyalty. Professor Roberts will examine the traps managers and CEOs fall into that can lead to employee dissatisfaction, absenteeism, and compensation claims. He will discuss the seven characteristics of high performing organisations and how they can realistically be applied to your business.

Free registration is at: www.eventbrite.com.au
For more information contact Ms Christine Sweeney, Program Coordinator, CenWest Innovate at CSU on (02) 6338 4503 or msweeney@csu.edu.au