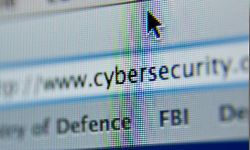 Hackers using Wannacry malware, national security, and business challenges are hot topics for cybersecurity experts from around Australia and overseas when they meet this week in Wagga Wagga, NSW.
The 4th Cyber Security Symposium, hosted by the Cyber Security Research Group in Charles Sturt University's (CSU) Faculty of Business, Justice and Behavioural Science, will explore and discuss innovations, research and experience in cybersecurity with industry experts.
Research group leader and symposium organiser Dr Rafiqul Islam said, "We want to develop ideas for solutions of current challenges that will support Australia's cybersecurity into the future.
"The latest 'Wannacry' malware attack has focussed worldwide attention on cybersecurity and how governments and businesses can protect the data they store about their clients and customers."
The meeting will be opened by the NSW Parliamentary Secretary for counterterrorism, the Hon Daryl Maguire MP.
Special topics for discussion include recent data breaches and trends in cybersecurity, security in social media, forensic analysis, human factors in ICT security, and privacy and security in record systems.
Key speakers include:
Director of the Australian Centre for Cyber Security at the University of NSW in Canberra, Professor Jill Slay, who will speak on national policy and current gaps in Australia's cybersecurity;
Counterterrorism expert and Head of CSU's Australian Graduate School of Policing and Security, Associate Professor Nicholas O'Brien, on the problems faced by police and security agencies in the era of social media and encryption;
Director of the Machine Learning Group, Dr Jonathon Oliver, on identifying and dealing with ransomware attacks such as Wannacry;
CSU Professor of Computing, Chang-Tsun Li, on multimedia forensics using device fingerprint analysis, which has attracted attention worldwide;
CSU Professor of Marketing, Steven D'Alessandro, on the human factors in cybersecurity;
Chief information security officer with the NSW Department of Finance, Service and Innovation, Mr Marco Figuero, on making cybersecurity a core issue for organisations and businesses.
Cybersecurity architect at Microsoft, Mr Erdal Ozkaya, on preparing organisations to defend against 'cyberattacks';
The fourth annual Cyber Security Symposium will be held on Thursday 8 and Friday 9 June at the International Hotel in Wagga Wagga.
"This symposium provides a forum for presenting and discussing innovative ideas, research results, applications and experience, while highlighting activities and defence mechanisms against the emerging threat of cybersecurity," Dr Rafiqul said.