* 2018 Cyber Security Symposium gathers experts to exchange and develop innovative research into cyber security.
* Survey results on cyber security in Riverina businesses to be released in regional symposium in Wagga Wagga on Thursday 5 July.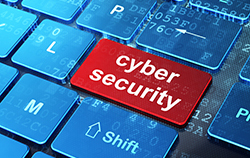 Raising awareness of cybercrime activity and its impacts on small- to medium-sized enterprises (SMEs) in the Riverina is one goal of a symposium presented by Charles Sturt University (CSU) this week in Wagga Wagga.
The fifth annual Cyber Security Symposium (CSS2018) will consider the results of a survey on the cyber security awareness and digital forensic readiness of 26 SMEs conducted by the Cyber Security Group at CSU.
Symposium Chair and senior lecturer in computing in the CSU School of Computing and Mathematics Dr Rafiqul Islam said the survey intended to raise the awareness of regional SMEs of security threats to their business and to advise them on the possible preventive and mitigation measures that they can put in place.
"The survey showed that the majority of respondents don't access the internet for business using public Wi-Fis through their smartphone," Dr Rafiqul (pictured) said.
"With the potential for smartphones to connect to multiple networks and multiple channels, accessing the business via private smartphones and from home poses a serious security threat to their businesses."
CSS2018 gathers experts from state and federal governments, industry and universities to exchange and develop innovative research ideas and highlight activities that deal with modern security threats.
"We want to help industry to network with academia, particularly SMEs from regional Australia, so they have access to state-of-the-art innovations in cyber security," Dr Rafiqul said.
"This year, will also address on recent data breaches; cybercrime and deterrence; business process compromise; protecting control systems and critical infrastructure; technological disrupters; and skills and education for the cyber workforce."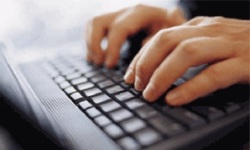 Specific topics in the forum include:
* Designing resilient online networks;
* Security and configuration management of Internet of Things (IoT) systems;
* Development of a national device authentication system;
* Forensics and responses to emerging cyber security threats;
* Platform and architecture for cyber security as a service;
* Security automation and orchestration; and,
* Preserving privacy while sharing data in a 'hyper connected' world.
CSS2018 will be held on Thursday 5 and Friday 6 July at the International Hotel, 2 Lake Albert Road, in Wagga Wagga.
The Cyber Security Symposium is an annual event organised by the Cyber Security research group in the CSU School of Computing and Mathematics. The group is also part of the Cyber Security Cooperative Research Centre.