Two Charles Sturt researchers release new opinion piece on how science today can preserve life after human extinction
Paper explores the idea that life will continue long after humankind and how scientific actions implemented today can help to ensure life forms persist
The researchers share ways that we can ensure life forms important to us are preserved
A world that lives on without humans will one day be a reality, and a new paper titled 'Post-Anthropocene conservation' says the actions we take today will frame the legacy humanity leaves behind.
The day when humans no longer exist will no doubt be the end of the world as we know it, but it's not the end of life or humanity's influence, according to the paper's authors Professor David Watson and Dr Maggie Watson (pictured) from Charles Sturt University's Institute for Land, Water and Society.
In the paper, which was published in the journal Trends in Ecology & Evolution, the pair challenge those scientists and thinkers who believe there is no habitable planet without people and considerations of post-human futures extend beyond the realm of scientific inquiry and humanity's conception.
The authors believe it is our role to leave a legacy where our post-human planet is habitable for other life forms.
The paper cites that since life began, different organisms have come and gone, and the fate for humans will be no different.
Futurists predict our survival on this planet is necessarily finite (between five thousand and seven million years), but the paper states multicellular life will persist for at least another billion years.
"When and how humanity passes are unknowable," Professor Watson said.
"But we believe the decisions humanity makes between now and then will determine the scenery and cast of characters for Earth's next phase, and it is in our best interests to conserve our planet and its life forms for this phase.
"We argue that the more life forms and ecosystems that persist, the greater the likelihood that humanity's support systems will continue, extending our remaining time and improving our quality of life in the interim."
The mission of safe-guarding the life forms destined to be our successors hits close to home for the researchers.
The Watsons are married with three children, and have both dedicated their careers to science.
"We share in the paper how the actions we take today can protect the place we care most about and ensure that many animal and plant life forms will persist after human extinction," Dr Watsons said.
"In our case, it is our home in south-eastern Australia (pictured), the region where we are raising our family, managing a property, restoring habitats and teaching future generations of conservation scientists.
"We urge scientists, and anyone concerned about the planet, to choose a life form or place to preserve."
This is one of the three key messages their paper offers to anyone interested in the conservation of our planet.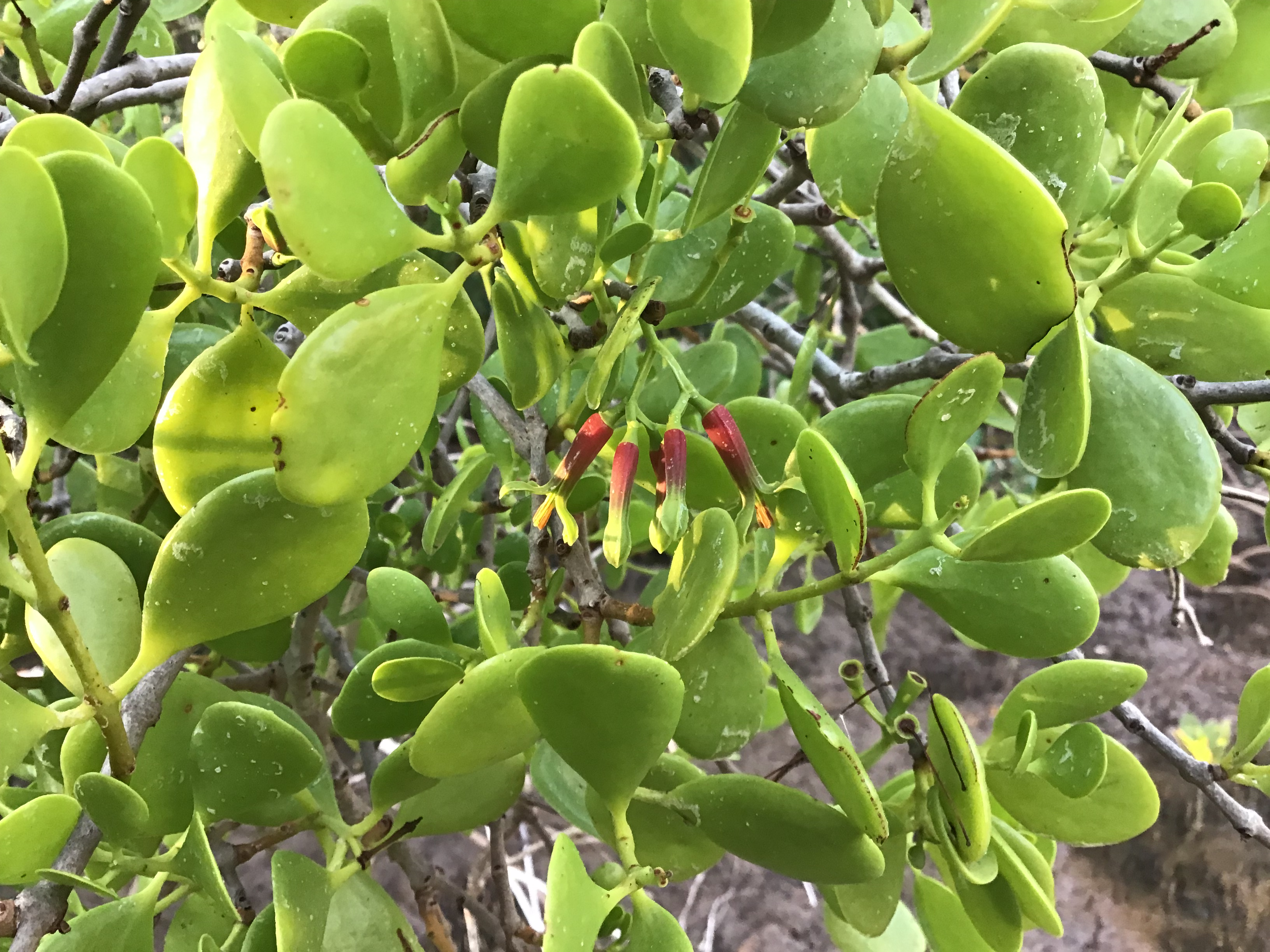 For the Watsons, they have dedicated their efforts to ensure mistletoes, and gulls and terns, two widespread groups frequently regarded as pests, can go on to outlive humans.
"Choosing life forms to preserve by picking favourites is just as much for maintaining wellbeing and connecting with the wider community as it is about maximising future biodiversity," Professor Watson said.
Another key message the pair offer is 'life will persist', and they write that even in a toxic industrial area or in war-ravaged ruins, there will be life in the rubble: a dandelion, an ant, or maybe a passing pigeon.
"No matter how humanity ends or how much we degrade the planet during our inevitable demise, life on earth will continue and this gives us great solace," Dr Watson said.
The paper's third key message is a cautionary projection of what will persist after humans' demise.
According to the researchers, invasive species are most likely to persist.
"We argue the cane toad might be the amphibian most likely to survive, and the prickly pear plant, one of the world's top 100 worst weeds, will endure," Dr Watson said.
Other resilient life forms the Watson's say will outlive humans are the red-eared slider turtle, signal crayfish, and water hyacinth.
"Paradoxically, many of the world's worst invaders and most repressed species are the most future-proof," Professor Watson said.
The individual efforts of scientist and community members are vital in preserving our planet's life forms, but the Watsons also believe policy development plays a key role.
"Although science has contributed little to this discourse about a post-human world, conservation science is well placed to frame future policy discussions defining humanity's legacy," Professor Watson.
What exactly is in store for the planet without humans, and what our legacy will be, is uncertain, but the researchers say with certainty that whichever life forms persist in a post-human world is up to us all.