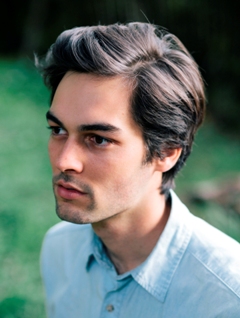 A new Australian feature film with multiple creative roles for a recent Charles Sturt University (CSU) acting graduate has won a major international film award.
Ambrosia, co-written, co-produced, and co-starring CSU alumnus Mr Elias Jamieson Brown (pictured), and directed by first-time director Ms Rhiannon Bannenberg, recently won the Special Jury Prize for Best Motion Picture at the 2015 Gulf of Naples Independent Film Festival in Italy.
"We're delighted by this achievement for our first feature film, and we look forward to presenting a special screening and Question and Answer session for Ambrosia at Forum 6 Cinema in Wagga Wagga on Thursday 17 September," Mr Brown said.
Mr Brown studied the Bachelor of Screen and Stage (Acting) in the CSU School of Communication and Creative Industries in Wagga Wagga, and graduated in December 2014. He said his CSU training provided him with the means to be more than just an actor.
"I was provided with practical film-making and theatre-making skills that have allowed me to enter the industry as an entrepreneur," Mr Brown said. "I have the ability to create my own work, rather than simply wait for it. I cannot speak highly enough of my acting lecturers at Charles Sturt University who taught me to be dexterous, assertive, and autonomous in my practice.
"Because of Ambrosia, I'm now in production on my first directorial feature, Powder Train. More than fifteen Charles Sturt University acting and TV production graduates are involved in this project. This is, of course, testament to the professional partnerships that are forged by three years of us working collaboratively while training for stage, screen and TV."
The 79-minute film Ambrosia is described by reviewers as having a 'very European' and 'art house' look and feel, and was beautifully filmed by first-time director/cinematographer Ms Bannenberg in the NSW Illawarra region on a 5D Canon high definition digital camera. The entire cast and crew of Ambrosia were born and raised in the NSW Illawarra and the Southern Highlands regions, and Mr Brown is originally from Wollongong.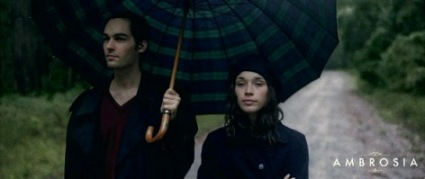 Ambrosia is currently touring the international film festival circuit, and is screening nationally through Fan-Force.
"It's still going strong at cinemas in Sydney and Wollongong, with tours planned for Melbourne and Brisbane," Mr Brown said. "I will host the Q&A screening in Wagga Wagga on Thursday 17 September. Tickets can be pre-purchased at Fan-Force.com only until Thursday 10 September for the screening a week later."
Mr Brown's first directorial feature Powder Train, a psychological drama, stars Jeanette Cronin and James Lugton and is due for release in 2016. He is also a national mentee for the Australian Theatre for Young People. Ambrosia director Ms Rhiannon Bannenberg has now completed her role as director of cinematography filming Australian writer Stephen Sewell's debut film Embedded, and is signed to make her first US feature in 2016.
Find out more at the Ambrosia website.