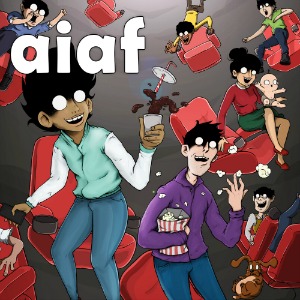 The annual Australian International Animation Festival (AIAF) 2017 will feature a weekend of world-class animation screenings and special seminars in Wagga Wagga starting on Friday 12 May.
Festival organiser and lecturer in animation and visual effects in the CSU School of Creative Industries in Wagga Wagga, Mr Andrew Hagan said, "The AIAF has been running for 14 years and is testament to a vibrant creative community in Wagga Wagga and the region.
"We've seen major Australian film festivals come and go, but the AIAF has become an important international mainstay of animation that is artist-driven, independent, non-profit, and something we can all be very proud of.
"The 14th AIAF will feature more than 120 films selected from more than 4 000 submissions from 30 nations around the world. The range of styles, genres and techniques is testament to the vibrancy and relevance of creative animation, and we are proud that the premiere screening of this highly acclaimed collection will be in Wagga Wagga."
Mr Hagan described the AIAF is non-profit venture whose mission is to bring the world's best animation to Australian audiences.
"Our ethos is to bring incredible, diverse, inspiring, quality animation to as wide an audience as possible by presenting a true snapshot of the international animation scene on the big screen in Wagga Wagga," he said.
"Our reward is attracting passionate animation enthusiasts in undoubtedly one of the most relaxed and informal animation festivals you'll find anywhere."
Countries represented in the 2017 AIAF include Australia, Belgium, Bulgaria, Canada, China, Croatia, Denmark, Estonia, France, Germany, Greece, Hong Kong, Ireland, Israel, Italy, Japan, Moldova, Netherlands, New Zealand, Poland, Russia, Singapore, Slovakia, Spain, Switzerland, Taiwan, Turkey, UK, USA and Venezuela.
"The Australian Showcase section of the festival is our most important program," Mr Hagan said.
"This is the first opportunity each year to see a comprehensive collection of new Australian films, many of them introduced by attending filmmakers. This is a vital and popular program as there aren't many opportunities to see Australian animation on the big screen, and each year AIAF probably shows more than any other event in the world.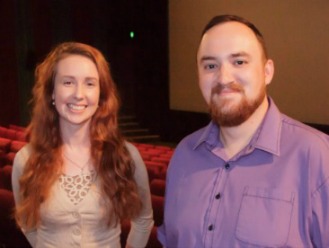 "This is an opportunity to see what Australian animators are doing, how they're doing it and how the art form is traveling. After the screening there is a chance to meet many of the animators, hear them talk about their films and ask them questions about their work."
One highlight of this year's AIAF is 10 years of CSU animation and visual effects which Mr Hagan will present in a free seminar on Saturday.
Another highlight is 'Animation 103: Stop-Mo & CG: Different Techniques, Same Goals', presented by two special CSU alumni guests screening in the Australian Showcase. Ms Alice Markham, director of the stop-motion story Loss, and Mr Matt Barron, director of 3D film The Cloud Factory, will share valuable insights into making heartfelt character-driven animations through very diverse mediums.
"Alice and Matt (pictured) will discuss the similarities and differences in their filmmaking processes, share universal truths that applied to their independent productions, and offer expert tips for other filmmakers using highly-specialised techniques," Mr Hagan said.
"There are also bonus films we're keeping as a surprise for the audience."
The 2017 AIAF will screen at the Forum 6 Cinema (02 6921 6863), 77 Trail Street, Wagga Wagga, from Friday 12 to Sunday 14 May. The Animation Seminars are free and the screenings are $8 for the children's program (specifically programmed for four to 10-year olds, while still entertaining more mature patrons), $13 for a single session, or $50 for the full festival pass. Find more information at the new AIAF website or 'like' the Facebook page http://www.facebook.com/australianfestival