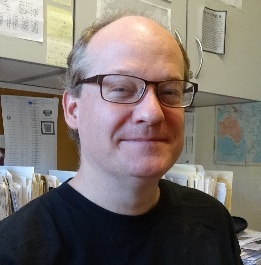 What makes academics happy? Working on weekends without interruptions, a Charles Sturt University (CSU) study of academic work practices has found.
The research by CSU Faculty of Business academics Dr Rod Duncan, Dr Kerry Tilbrook and Associate Professor Branka Krivokapik-Skoko, is published in a report, Does academic work make Australian academics happy?, in the current Australian Universities' Review.
Dr Duncan said this study goes some way to fill a gap about the understanding of what makes academics both happy in their work and effective.
"Existing literature already describes a contemporary Australian academic landscape of frustration and discontent," he said. "But we have not had empirical evidence of what a happy and effective academic does in their day-to-day work to make them so.
"While the relationship between happiness and work might be a complex one, we do know that creative workers, such as academics, need time to drift, reflect, ponder and dream.
"This study supports the notion of academics' need for 'flow'; that is, long periods of uninterrupted time working on a single task, such as research, although this condition is unlikely to exist for most academics today."
The study surveyed a small sample of research and teaching academics at lecturer and senior lecturer levels at an unnamed large Australian regional university. These academics were asked to complete 24-hour time diaries for the entire of one session in the academic year. They provided an average 100 days of time diary entries which recorded an hour-by-hour breakdown of their activities and self-reported emotional well-being and work effectiveness.
"We found a strong positive relationship between happiness and the amount of time these academics spent on research, and a strong negative relationship between the fragmentation of their day and their happiness," Dr Duncan said.
"Indeed, we found that the academics were happiest, and more effective, when they could spend large amounts of more unregulated and less fragmented time on research, such as on weekends.
"This suggests that the ideal day for a teaching and research academic is a long day spent entirely on research without the interruptions of administrative tasks.
"Clearly, this study has implications for the management of academic workloads at universities," he said.
The study's authors intend to continue this research and seek a larger sample of academics to participate. Does academic work make Australian academics happy? is published in the current Australian Universities' Review (volume 57, number 1, 2015). The full report can be found here.
Dr Rod Duncan is senior lecturer in economics in the CSU School of Accounting and Finance in Bathurst. Associate Professor Branka Krivokapik-Skoko and Dr Kerry Tilbrook are researchers and lecturers in management in the CSU School of Management and Marketing in Bathurst. They are all research members of the CSU Institute for Land, Water and Society.