Charles Sturt University (CSU) has been declared Australia's first official carbon neutral university.
On Tuesday 26 July, the institution was certified as 'Carbon Neutral' by the National Carbon Offset Standard – Carbon Neutral Program, administered by the Federal Department of the Environment.
Loading...
CSU is currently the only Australian university to reach this national standard, and one of only 27 organisations to be nationally recognised for their carbon neutrality.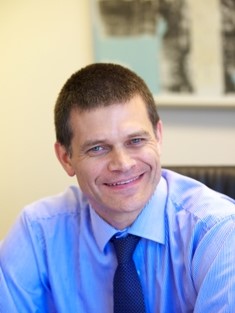 CSU's Vice-Chancellor, Professor Andrew Vann, has called the official status a just reward for years of planning and investment in people, systems and infrastructure that have reduced the University's 'carbon footprint'.
"With this accreditation, we hope that we can inspire other organisations, both regional and national, to seek to achieve these standards and do their bit for the planet," Professor Vann said.
"This award shows we don't just claim to be sustainable, we are recognised as doing the hard work and investment to earn this status."
CSU reached this important sustainability milestone by reducing and offsetting its carbon emissions so that, according to the Department of Environment, "the net emissions of the organisation are equal to zero".
Professor Vann said, "The award demonstrates that Charles Sturt University lives by the Wiradjuri phrase Yindyamarra Winhanganha, or 'the wisdom of respectfully knowing how to live well in a world worth living in'.
"It's beyond the simple goals of our University Strategy, or of higher education. It goes to the heart of all Australian people, particularly our communities in regional Australia.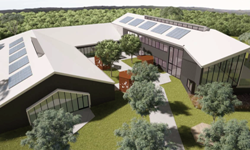 "Through this certification, Charles Sturt University is showing all Australian communities how we can live more sustainable lives in our unique environment.
"We have shown how an organisation with nine campuses spread over a thousand kilometres in regional New South Wales and Victoria can operate and thrive while being aware of and showing care for the places where we live and learn," he said.
Professor Vann is determined that CSU will maintain its reputation as a leader in economic, social and environmental sustainability.
"Now we have reached this pinnacle, the University will continue its commitment to reducing its current emissions, particularly by reducing energy use using more efficient lighting and air conditioning, and generate more energy on its campuses using solar energy systems."
In addition to its carbon saving systems, CSU is investing in a range of projects that provide carbon offset credits and allow the institution to become carbon neutral. These are due to be announced in due course.