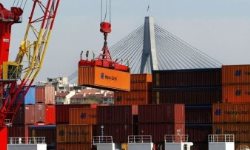 The withdrawal of the United States from the world's largest trade deal, the Trans-Pacific Partnership (TPP), is being described by a senior Charles Sturt University (CSU) economist as a major concern for Australia.
Professor of Economics John Hicks said, "The announcement that the US will withdraw from the TPP appears to confirm that the US, under President Trump, will become increasingly protectionist with respect to international trade."
The US President-elect Donald Trump this week said that on his first day in office, he would sign a notification of intent for the United States to withdraw the TPP.
The TPP is a 12-nation trade deal signed in February 2016, with its current signatories including Australia, comprising about 40 per cent of the world economy.
Professor Hicks said, "Like most trade agreements, the TPP was a second-best approach to freeing up international trade.
"The agreement may not have had much of an impact in terms of freeing up of world trade – although presumably each potential signatory saw some benefit in it.
"Generally, most countries regard the United States involvement in the TPP as essential if it is to meet its objectives.
"The main benefit of the TPP for Australia would have been improved access to US markets for products and services covered in the agreement.
"It is unlikely that this will now happen. Indeed, it is possible that higher barriers will now confront Australian exporters to the US.
"This is a major concern for Australia given the importance of trade and capital flows to our economy.
"Prospects of a protectionist-driven trade war are not a comforting thought for any country; consumers world-wide would suffer and all countries would be thrown into recession.
"Of course, the TPP (or an alternative) could go ahead without the US.
"China was not party to the TPP, but could become involved in any alternative deal. This might give China more political influence in the region, but it is unlikely to be of major benefit to China from an economic perspective."
Professor Hicks is an economist and China trade expert in the Faculty of Business, Justice and Behavioural Studies at CSU in Bathurst.