* CSU masterclasses show how to become a top negotiator
* Free for business people in Lithgow, Bathurst, Parkes and Dubbo
* Presenter has authored 10 books and has 30 years' experience in management
Charles Sturt University (CSU) will present a series of free masterclasses for business people in four towns across the central west in October.
The four free hour and a half-long CenWest Innovate workshops will be presented by Mr Kevin Ryan (pictured) in Lithgow and Bathurst on Wednesday 10 October, and in Parkes and Dubbo on Thursday 11 October.
Associate Dean (Research) in the CSU Faculty of Business, Justice and Behavioural Sciences in Bathurst Professor Mark Morrison said, "The 'Winning Negotiations Masterclass' will delve into the 'Secrets of the Great Negotiators - Skills and Tactics That Get You to Yes!'.
"The workshop presenter Mr Kevin Ryan will draw on the latest research on the art and science of mutually-beneficial negotiation.
"Kevin combines his 20 years of public speaking experience with thirty years in management, which gives him impressive credibility on his topic.
"He is a prodigious author of 10 books, and he incorporates leading-edge thinking with practical strategies in lively, engaging seminars and workshops."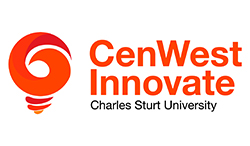 The CenWest Innovate masterclass workshops will all explore:
* Why the best prepared negotiate the strongest - and how to do it
* Making 'win-win' a reality in all types of negotiations
* Extracting the maximum value from every deal
* Tips and tricks for each stage of the negotiation process
* How to handle manipulative negotiators
The four masterclasses are free but participants need to register here:
https://www.facebook.com/pg/cenwestinnovate/events/?ref=page_internal
Wednesday 10 October
* Lithgow: at the Lithgow Visitors Information Centre, 1137 Great Western Highway, Bowenfels, Lithgow, at 7.30am for 7.45am to 9.15am
* Bathurst: at the Bathurst Memorial Entertainment Centre (BMEC), 105 William Street, Bathurst, at 5.30pm for 6pm to 7.30pm
Thursday 11 October
* Parkes: at the Astro Dish Motor Inn, 10-16 Bogan Street, Parkes, at 11.30am for 12pm to 1.30pm
* Dubbo: at the Quality Inn Dubbo International, 165 Whylandra Street, Dubbo, at 5.30pm for 6pm to 7.30pm