* Free CSU recruitment masterclasses for businesses in Young, Cowra, and Orange
* HR experts to speak on effective, compliant, best-practice HR principles for people management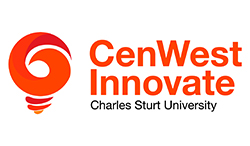 CenWest Innovate at Charles Sturt University (CSU) will offer three free recruitment masterclasses for businesses in the central west at the end of August.
The masterclasses will be presented by Dr Stacey Jenkins, a lecturer in the CSU School of Management and Marketing, who has more than fifteen years teaching experience at the tertiary level and has extensive human resource industry experience.
"The free 'Recruitment Masterclass: Modern practices to secure your business future' to be held in Young, Cowra, and Orange offer an excellent opportunity for business people to hear from experts about employee recruitment theory and practice," Dr Jenkins said.
"Staff recruitment is a vitally important aspect of business management which is often overlooked by business people. The masterclasses will help them to ensure business growth with the right staff, and avoid pitfalls."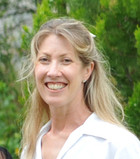 In the masterclasses Dr Jenkins (pictured) will discuss the need for preparation and planning in the recruitment process, and human resources (HR) employee lifecycle. She will then share the human capital analytics model regarding 'return on investment' (ROI), and other considerations.

Well-known workforce specialist Ms Tamara James from Pulse HR will also present at the masterclasses. Ms James partners with businesses and organisations to remove the worry and stress surrounding the function of people management.
Ms James will outline her toolkit of systems and processes which will allow business owners and managers to refocus on their core business activities knowing that their people management practices are effective, compliant and reflect best-practice HR principles, which can also sometimes change.
The 'Recruitment Masterclass: Modern practices to secure your business future' will be held at:
Young - Wednesday 29 August, at 11.30am for 12pm to 2pm in the IBIS Room Young Services Club, 42 Cloete Street, Young

Cowra - Wednesday 29 August, at 5.30pm for 6pm to 8.30pm at the Cowra Civic Centre, Darling Street, Cowra

Orange - Thursday 30 August, at 5.30pm for 6.00pm to 8.30pm in The Media Room Hotel Canobolas, 248 Summer Street, Orange
The masterclasses are free, but bookings are essential and participants will need to register on:
https://www.facebook.com/pg/cenwestinnovate/events/?ref=page_internal